May 14, 2020
Food Love: One Woman's Mission to Feed Starving Families during COVID-19
Autopilot is a proud sponsor of the Food Love initiative, which seeks to match food producers with vulnerable members of the community. Food Love uses Autopilot to automate the matching process, capturing the signup details from a website form to then match to providers, as well as for all of their email and SMS communications.
Starvation is not just a foreign concept
Two weeks ago, the executive director of the U.N.'s World Food Program delivered a harrowing report to the U.N. Security Council. Based on recent analysis, the U.N. estimates that by the end of 2020, COVID-19 will contribute to an additional 130 million people worldwide being "pushed to the brink of starvation," effectively doubling the number of people going hungry. Many of those being "pushed to the brink" are within our communities.
According to statistics from Feeding America (the USA's largest domestic hunger-relief organization), 1 in 7 Americans relied on food banks prior to the onset of the COVID-19 pandemic. Today, that number is believed to have nearly tripled with more than 26 million Americans put out of work.
The unemployment rate has placed enormous pressure on those organizations operating food banks across the country. It's not just a significant increase in families seeking provisions, sourcing the food has become more than the usual headache. Disruption to supply chains, panic buying, and a surge in demand is causing the availability of goods to decrease and the price of goods to rise. In New York, more than a third of food banks have closed due to either a lack of supplies, volunteers, or resources.
The lack of supply, however, doesn't have a correlating lack of production. Many farmers across the U.S. are having to destroy produce as a result of the supply chain disruptions, as well as losing high volume purchasers such as restaurants and schools. The issue is not a lack of food but the inability to get that produce (in a non-bulk state) to where it can be distributed to individuals and families.
With no way to connect the excess food with those who need it most, the U.S. faces an evolving food crisis.
The Food Love project
Food Love is the brain-child of U.S. entrepreneur, T.V. presenter, and Might be Vegan founder Kimberly Barnes. The project's aim is quite simple: matching food need with plant-based food supply.
Kimberly founded Might be Vegan in 2018 to drive awareness about the importance of healthy eating. The clever moniker, 'Might be Vegan,' alludes to the fact that whilst what is being promoted are the benefits of a plant-based diet, ultimately the purpose is to move people toward whole foods with little or no meats and off processed, GMO, or artificial foods and ingredients (including artificial sweeteners, junk foods, and processed meats). By helping to improve the quality of Americans' diets, Kimberly is hoping to reduce the risk of diet-based illnesses, a cause very close to her heart.
"Statistics show that the African American community has the highest rate of diet-related, preventable illness in the United States," Kimberly says, "My goal through Might Be Vegan is to address this ongoing problem, which is ultimately shortening our lifespan. We start by introducing flavorful plant-based foods through simple recipes and then build with education to encourage people to eat better progressively."
As the infections of coronavirus continued to grow in the U.S., Kimberly noticed another concerning statistic.
"In keeping up with COVID-19 updates, I discovered that people within the Black and Latinx communities were experiencing much higher mortality rates than the rest of the population. And that higher death rate was due in part to existing illnesses. It weighed on me, as those are illnesses that make a person even more vulnerable in the light of this immediate, direct threat."
"The second thing that I read was that farmers were disposing or mulching produce due to supply chain interruptions. It seemed unfathomable that at a time with such an urgent need for fresh food, so much was going to waste."
Matchmaking for those in need
The inspiration for Food Love would come from an unusual place: online dating.
"I've been online dating since before it was 'cool,'" Kimberly jests, "and to that end, I saw some gals in New York who were playing virtual matchmaker, connecting individuals in New York for blind online dates. And it got me thinking. How do I play matchmaker to connect organizations with excess food and an infrastructure to deliver with those in need in the most vulnerable areas? And how do I identify who those folks are?"
Kimberly identified several issues with current food banks in addition to their supply shortage:
Long daily queues for receiving support increase the risk of exposure.
Limited supply within the food banks keep some families underserved.
Food available at food banks are often limited to canned and processed foods.
For many people without transportation, getting to the nearest food bank in itself was a challenge. With queues in many locations commencing before 4 a.m. and public transport limitations in remote communities, the travel requirement is prohibitive for some.
State-issued ID requirements have prevented many undocumented individuals from receiving support.
"I thought, 'what if they don't have to leave their homes at all?' Let's draw a line directly from the producer to a family's doorstep."
Kimberly reached out to friends of hers who were caseworkers. She asked whether there were communities that needed a different option than the food banks, those living in isolated areas, who were perhaps not 'plugged in' to know options were available or dealing with other challenges. Effectively, those getting lost.
"The first response I received was a "Yes!" in capital letters with about ten s's and exclamation marks. I learned that right now there are parents having to decide between paying rent and feeding their children. That shouldn't be happening to anyone."
Through these friends, Kimberly was able to tap into multiple online communities to access more than twenty thousand social workers. Through those channels, she has been able to identify those most in need and utilize the same network to sign them up. The next step was to organize the food.
"I reached out to multiple organizations, many that I had existing relationships with, and gave them a reason to believe. I explained how it would work, what it means for their brand, and importantly, what impact Food Love will have. I've got several amazing organizations already signed up and actively donating."
How Food Love uses Autopilot
To make this project work, Food Love would need an infrastructure to connect the brands to the families. Food Love uses Autopilot to automate aspects of the matching process, capturing the signup details from the website form to then match to providers, as well as for all of the email and SMS communications.
"The communication piece is one of the most critical aspects. When someone signs up, they need to receive information around the process, how it all works, what to expect, what the timeframes will be, how they'll receive updates. Then once they receive their box of goods, we don't just say 'job done.' We include details of where they can get additional help, and what resources might be available to them. Further, they then receive information about diet and nutrition, and if they choose, they can download recipes for great, healthy meals on small budgets."
Kimberly knew that as a team of one, there was no way she could do all of this manually at speed. As a longtime user of Autopilot, she built out several operational and email journeys to enable that essential communication piece to operate in the background. Doing so allowed her to focus on sourcing more donors and partners.
"I've been using Autopilot for five or so years. When I first saw the visual aspect of creating campaigns, I said, 'I want this product.' And I've used it for every business I've been a part of since."
"When I founded Might be Vegan, I wanted to add some automation to what I was doing. With Autopilot I was able to build a full managed digital product offering. One of my digital offers, which is temporarily on hold, was a 7-Day Jumpstart to Vegan Challenge, which ran in 156 cities in North America simultaneously. With Autopilot, I've been able to set it and forget it."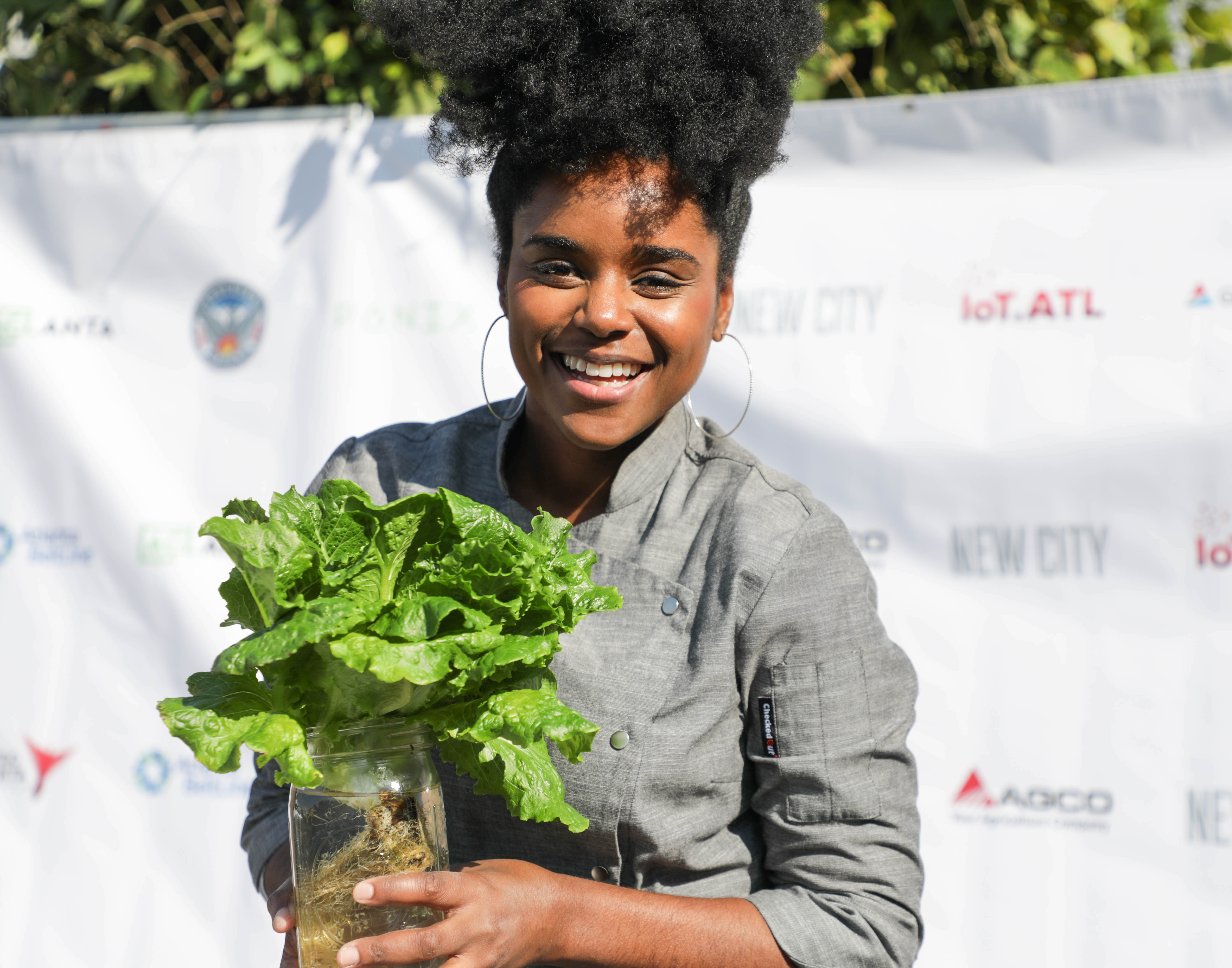 Building the ship as you sail
Food Love has been active and serving families since April, and it's public launch begins this week. There's a full media push to drive awareness and hopefully attract further organizations to sign up to donate—be that food or with cash sponsorship.
"So many great brands are donating food. Our next phase is to secure cash contributions to pay for additional food to be provided by those same brands. That action would help those in need and also reward food processors that have already put their hands up to support families in need."
When asked if Food Love has enough brands on board to achieve its goal, the unfortunate answer is "no, nowhere near." However, with the public launch imminent, Kimberly is confident that she'll continue to have success.
"I could have waited until I had everything perfect—enough donors and secured food and had all the scenarios planned for. But in the time I would be seeking perfection, people would be starving. Food Love is a project that is particularly meaningful to me, and incredibly impactful for the community. No, I don't currently have all the resources to make it happen. I'll be building the ship as I'm sailing. And that's OK. Because you know what makes these kinds of stories amazing? It's not 'look at what we did with a heap of money.' It's 'look what was done with tenacity, strategy, partnerships, willpower, and the belief in something bigger than ourselves.'"
#FoodLoveMBV
If your organization is in a position to provide assistance to the Food Love project, you can reach out on the Might Be Vegan website or email us at support@autopilothq.com.