January 15, 2019
Growth Hacking Tips
For startup companies today, it's just not enough to rely solely on long-term growth. The time to grow is right now.
Companies that scale rapidly all have one thing in common — they've deployed winning growth hacking strategies to gain traction in the marketplace, and they've gained it fast. Here are some stories from the companies that made crazy growth hacking strategies work.
Airbnb: the presidential breakfast cereal
Back in 2008, when Airbnb was called "Airbed & Breakfast," founders Brian Chesky and Joe Gebbia needed a way to make money, fast.
It was election season, and in honor of the "breakfast" part of their namesake, they bought a truckload of cereal and designed special election-themed boxes: Obama O's and Cap'n McCain's. The plan was to sell the boxes at convention parties.

Source: TechCrunch
And indeed, they sold: about 1000 boxes at $40 a pop. Profits on the cereal turned over at around $30,000. While this didn't pay for Airbnb's growth alone, it did give them the traction to garner the interest of investors later on down the line — $600,000 just a few years later.
Netflix: reaching out to enthusiastic audiences
Back when they were still a DVD rental company, Netflix implemented a growth strategy that honed in on forums frequented by movie buffs and DVD enthusiasts. The aim was to reach early adopters with the message that Netflix offered titles that were hard to find anywhere else.
Not only did this approach work better than expected — Netflix was taking 1,000 orders per day within a month.
One Dollar Shave Club: viral video gold
Being the birthplace of the viral video, Youtube is a ripe place for driving sales and subscriptions. And that's exactly what One Dollar Shave Club did.
With clever, funny videos, they hacked explosive growth on Youtube and beyond.
The key to One Dollar Shave Club's video success? There were just a little bit naughty with their videos. The first video (scoring 19 million views) was presented by the founder with impeccable comic timing and the tagline "our blades are f***ing great."
Videos like this tread on a razor's edge, but when they're done right, your video (and brand) will do very, very well. In this case, One Dollar Shave Club went from startup to $600 million business within 3 years.
Hotel Tonight: the UX hack
Hotel booking apps aren't crazy, and they're definitely not unique. So how has Hotel Tonight become so popular, so fast? Answer: they've nailed their user experience.
The brand has totally zeroed in on the mobile experience, conducting endless AB Testing to ensure customers can easily move through the funnel to purchase.
This provided to be absolutely invaluable to Hotel Tonight's target customers — people who are looking for a hotel in a place they've just arrived in. There's a very good chance these people are out, about, and looking for a place to stay with their smartphone.
Hotel Tonight provides the best user experience in their market, so their customers stick with them.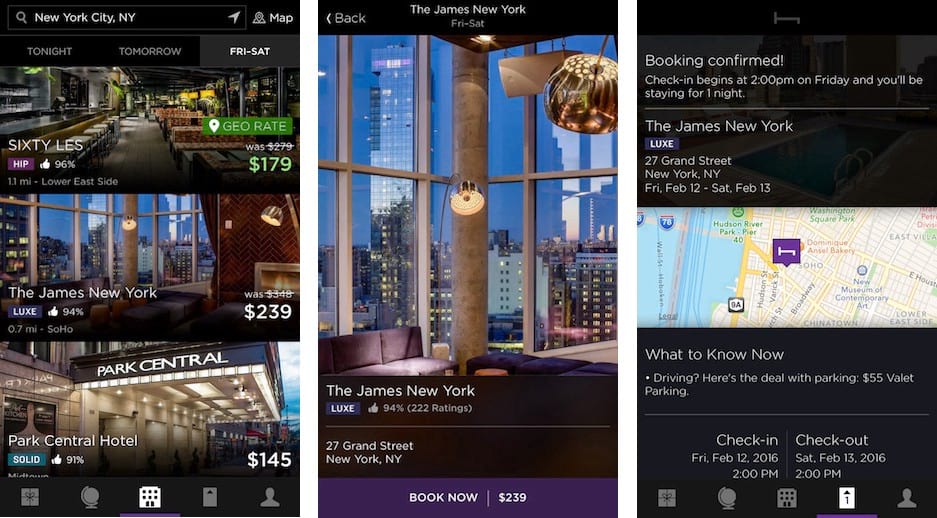 Slack: hacking corporate advocates
Corporate advocacy isn't as boring as it sounds. Slack used it to skyrocket from 15,000 to 500,000 users in one year. Seriously.
Slack attributes its successes to a "bottom-up word of mouth" strategy within the specific confines of the B2B world. The company offered a better tool for managing communication between teams — better than email and way better than conference calls. The challenge was convincing business leaders they actually needed this tool.
So Slack aimed low first, offering trials to smaller companies and teams at the bottom of the corporate ladder. Once these trialists were hooked, word-of-mouth spread up the chain fast, and onto the desks of C-suite decision makers.
Now, Slack is a critical part of internal communication processes in the majority of workplaces. They integrate with countless products and services, including Autopilot.
Century 21: Walter White's house
In a move slightly reminiscent of newsjacking, real estate company Century 21 rode on the coattails of hit series Breaking Bad's phenomenal popularity. Lead character Walter White's house was put up for sale on Craigslist, right after the series finale.
The fake listing generated a tidal wave of social media and news activity for Century 21, with fans buzzing about the listing. The move was praised as "the only worthy brand tie-in to the Breaking Bad finale" by Adweek, and is still talked about in books today (such as Luke Sullivan's Hey Whipple, Squeeze This).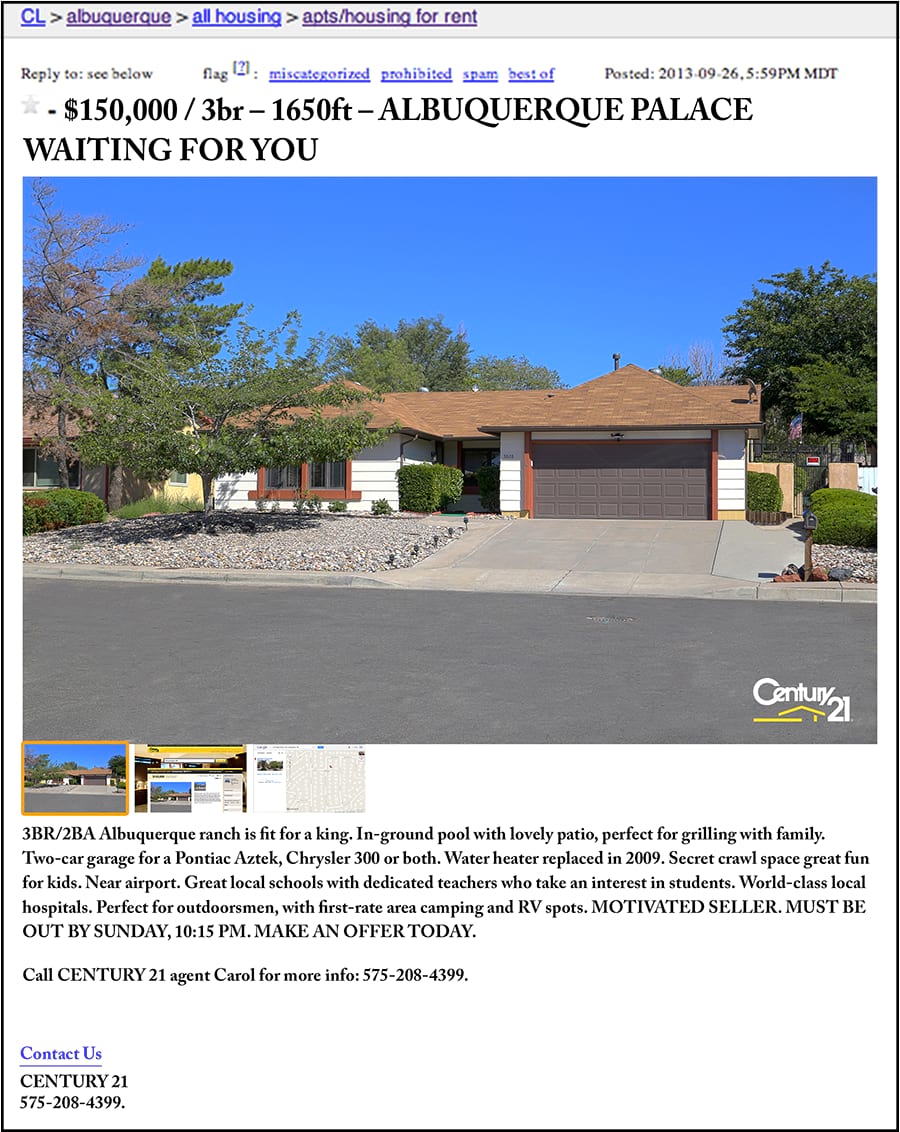 Bring your growth hacking ideas to life
Only you know what's best for your business — what's too crazy, and what's just right.
Sometimes, throwing money at advertising, giveaways, and discounts is the right call.
But in those moments of inspiration, when you get that one crazy idea that might just work, maybe you should make that crazy idea a reality.