February 4, 2019
Marketing Software in 2019
Apparently so, according to a recent report by Deloitte — and the reason for this is because traditional marketing is dead.
Traditional marketing involves advertising through print, television, and radio. In the past, most people read newspapers, watched TV, and listened to the radio (sometimes all at once). A marketer's job was less complicated because their customers had limited channels in which they could obtain their information from. The marketer's job was to simply choose the right distribution channel to reach their intended audience.
Technology has shaped the way customers interact with brands and their marketing messages — and the introduction of the Internet, cell phones, and social media into the marketing landscape has forced businesses to change the manner in which they communicate with their customers. Marketers are not only pressured to keep up with these technological changes; they are also obliged to shift their mindset to a new marketing model that puts technology at the heart of it.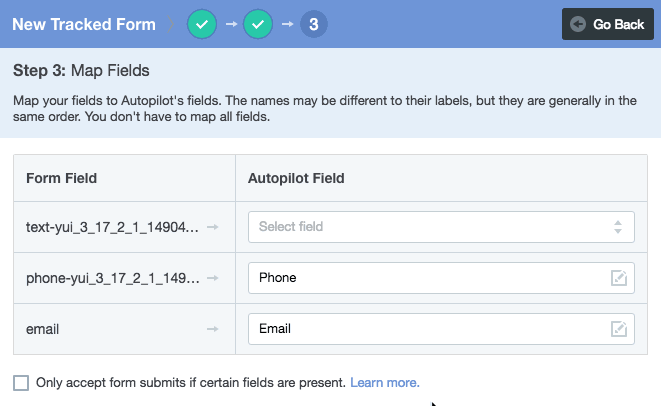 The new age of marketing
Understandably, marketers are worried that technology will kill creativity and make marketing roles redundant. However, the opposite is likely to occur.
In fact, the shift towards data-driven marketing has created more opportunities for marketers to learn and consequently, do. Social media, personalization, creative optimization, and data-driven marketing are only just a handful of terms that your typical 1960s advertising executive would scratch his head at (and probably be driven to drink twice as much Scotch due to overwhelming stress). In contrast, today's marketers are expected to be well-versed across all those topics. It's no wonder why marketers think their discipline is becoming too complex for humans.
The good news is that there are tools to make a marketer's life a lot easier — and marketing automation should be top on your list.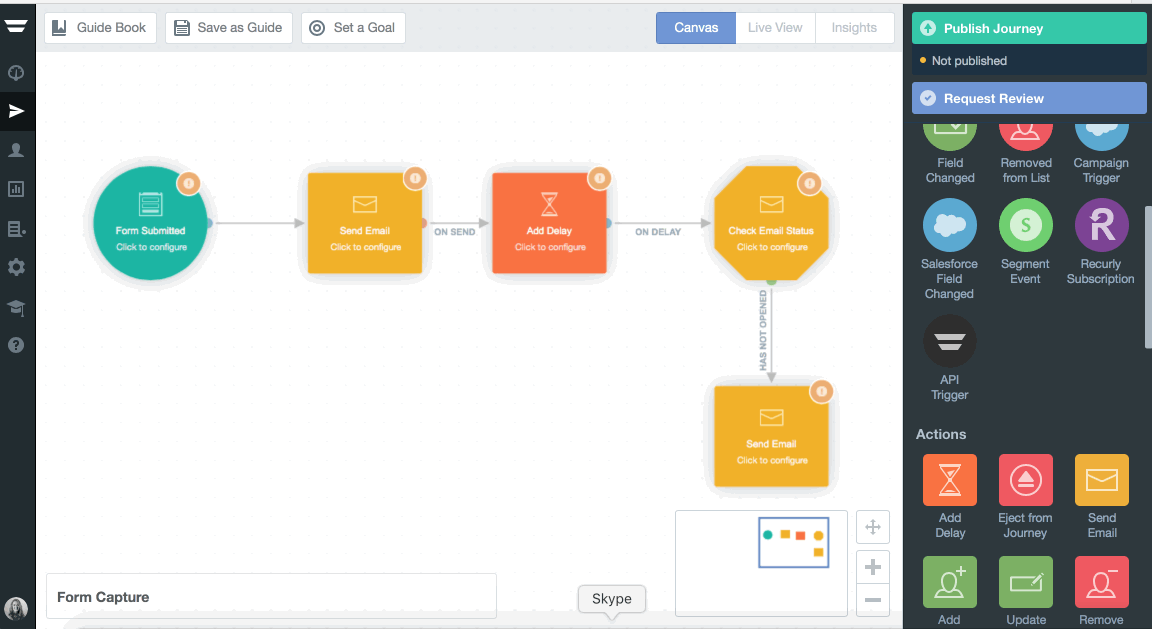 Automate or perish
The phrase "marketing automation" may sound intimidating but in reality, it isn't. In fact, the introduction of marketing automation software has made marketing easier for humans.
Marketing automation is software that enables marketers to automate repetitive tasks such as sending emails, nurturing leads, monitoring insights, and creating customer journeys. According to reports, 49% of businesses are already using marketing automation (The Daily Egg). If marketers are to excel in this new age in marketing, they should be embracing automation instead of merely treating it as an optional add-on.
Additionally, it is crucial that you choose the right marketing automation tool for your business. Factors to consider include the size of your business, how large your customer base is, and whether you're a B2C or B2B business. When comparing marketing automation packages, you must also think about the following:
Usability and ease: Is it easy for everyone to use? How well does it integrate with your business' needs?
Team integration: How will your team work with your software? Does it have the capacity to allow multiple users to collaborate in real time?
Support and trial period: Does it provide comprehensive customer onboarding, including support? Does it offer a trial period so you can test its ability and suitability for your business?
Merge your digital and marketing teams
In many organizations, digital and marketing teams are two separate entities. Given that marketing is so data-driven these days, it doesn't make much sense to keep them apart. If you're a marketer who doesn't understand personalization or performance data, you will be left behind. Likewise, if digital is your bread and butter, you better make sure you're entirely clued in on your marketing lingo. Break down those silos, foster a culture of collaboration and create a more holistic business strategy. Do this and marketing suddenly won't seem as complex.