March 22, 2019
Mobile friendly test
As a marketer, it's very likely that you spend a lot of time making sure your marketing message is compelling and on brand. You may also be trying to ensure your website is optimized for mobile — but let's face it, mobile optimization is more than likely to be an afterthought in your wider marketing strategy.
It shouldn't be.
According to Google, when customers are choosing a brand to purchase from, an easy-to-use website matters — even more than online reviews. So if you see high bounce and low conversion rates from your mobile traffic, there's a strong chance your mobile landing page experience doesn't quite match peoples' expectations.
In other words, it's time to improve your mobile experience.
Not sure where to start? Then, follow these 5 marketing pointers to ensure the effectiveness of your page:
It pays to be quick
Did you know that more than half of your customers will leave a site if it takes more than 3 seconds to load? As harsh as it sounds, your customer will judge your brand based on how fast your website loads — and they expect it to be fast. Remember: the slower your page loads, the less likely your customer will engage with your content.
We suggest tracking your mobile landing page's speed performance using a speed test tool such as Google's Test My Site. From there, you can then look into solutions that may further improve your site's performance, for example compressing images for web and reducing your plugin count.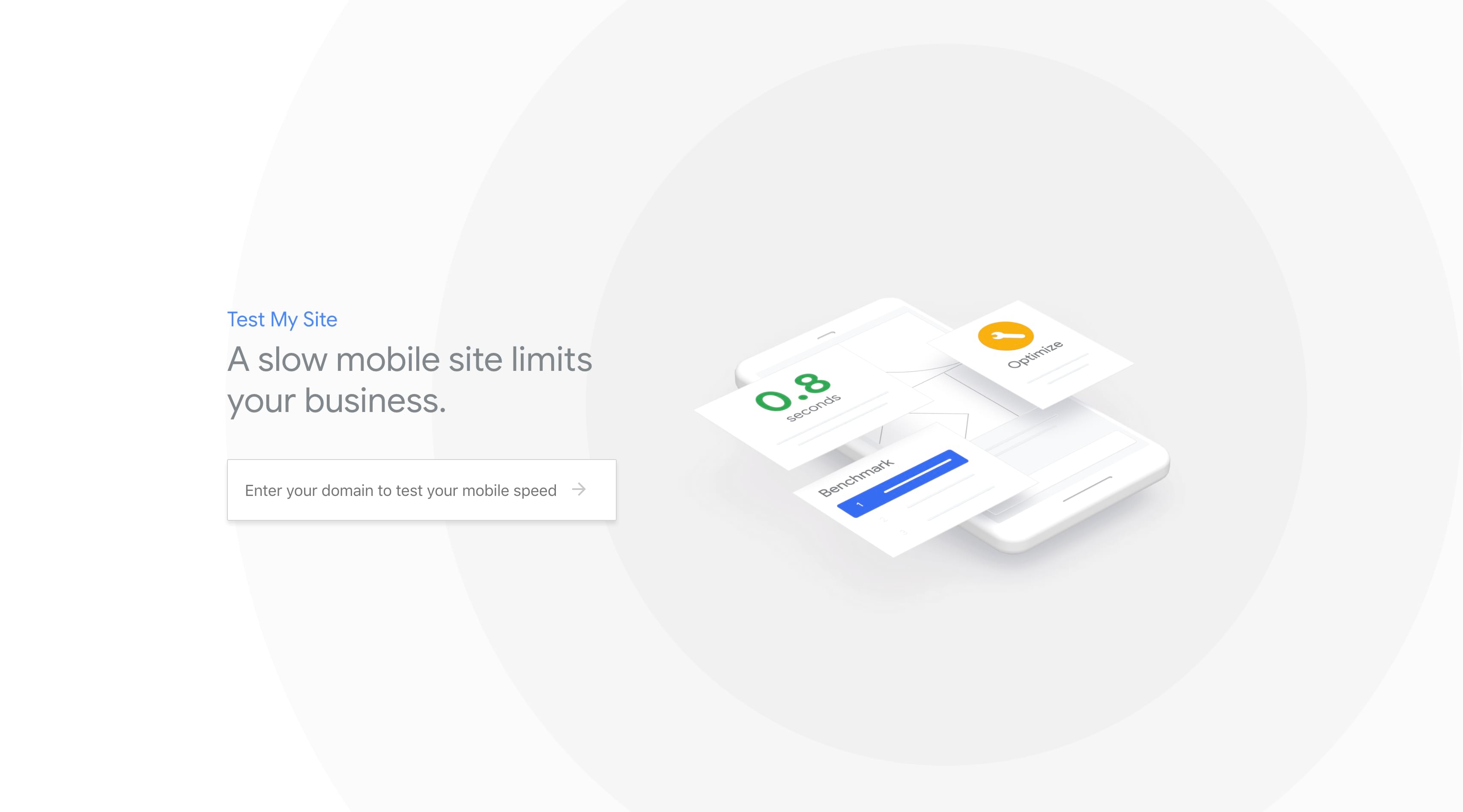 Offer a clear value proposition
A mobile landing page should let your customers know how your product:
solves their problem
delivers benefits
is better than your competitor's product
… or ideally, a combination of all 3!
A good value proposition uses customer-oriented language, convincing the customer that they've come to the right place. For example, a digital marketing company's call-out might be "an award-winning marketing agency specializing in the B2B SaaS industry," and a marketing automation software company might have "marketing automation software made visual" as its value proposition.
Present a clear call to action (CTA)
The action a customer should take must be obvious on a landing page. Once you've established a clear CTA, use contrasting colors and fonts for high-visibility and large, easy-to-tap buttons. For key CTAs such as "book a demo now" or "sign up for a free trial," consider displaying the CTA button in more than just one spot on your website, or implement an always-present or floating CTA. Don't forget to measure the effectiveness of these CTA prompts using Autopilot's website tracker:
Prioritize visible content
Space is usually at a premium on mobile devices, so it's important to prioritize your content. An effective mobile landing page should only feature content that's important to your customer — this means getting rid of unnecessary navigation links and flashy elements that may distract. And while images engage and inspire readers, they can often slow down your mobile site so it's best to use them sparingly. Better still, get your developers to optimize your mobile landing page images both for quality and for speed.
Customize essential information
61% of customers say they expect brands to tailor information based on their preferences (Google). Your customer will also expect your mobile landing page to integrate relevant or personal information catering to them. Get started by:
Auto-filling product-specific search queries
Providing links to recent searches
Using auto-suggest features
Once you get the hang of customizing information, you can also try leveraging signals from mobile devices such as geographical location and time of day to bring your personalization game up a notch. Smart marketers will also incorporate contextual information based on demographics, interests, or where the customer is currently positioned in the sales funnel. Essentially, the more targeted the mobile landing page is, the stronger the user experience.