September 4, 2019
Then and now: modern marketing for small businesses
Ah, the 80s.
For some of us, this decade brings back memories of power ballads, Saturday morning cartoons, and Rick Astley. And while we had fun, times have certainly changed and some things are better left in the decade that brought us Top Gun, big hairdos, and bigger shoulder pads — and this includes 80s-era marketing tactics.
Today, we take a neon-colored trip down memory lane and look at some of the ways your small business might have marketed itself in the 1980s — along with how you probably market it now.
1. Creating brand awareness
Then: Yellow Pages
We used to let our fingers do the walking when looking for local businesses — and the Yellow Pages were our go-to guide before the days when we could find the phone number of any business in our area using our smartphones.
For the uninitiated, the Yellow Pages was a telephone directory of businesses, organized by category rather than alphabetically by name. And as its name suggests, the directories were originally printed on yellow paper. Released once a year, Yellow Pages directories appeared on doorsteps around the country and they would be the first thing one would go to when looking for a plumber to fix a leaky sink or finding a pizza delivery service when carb-loaded cravings struck at midnight. In some households, including mine, the Yellow Pages also made for a practical doorstopper.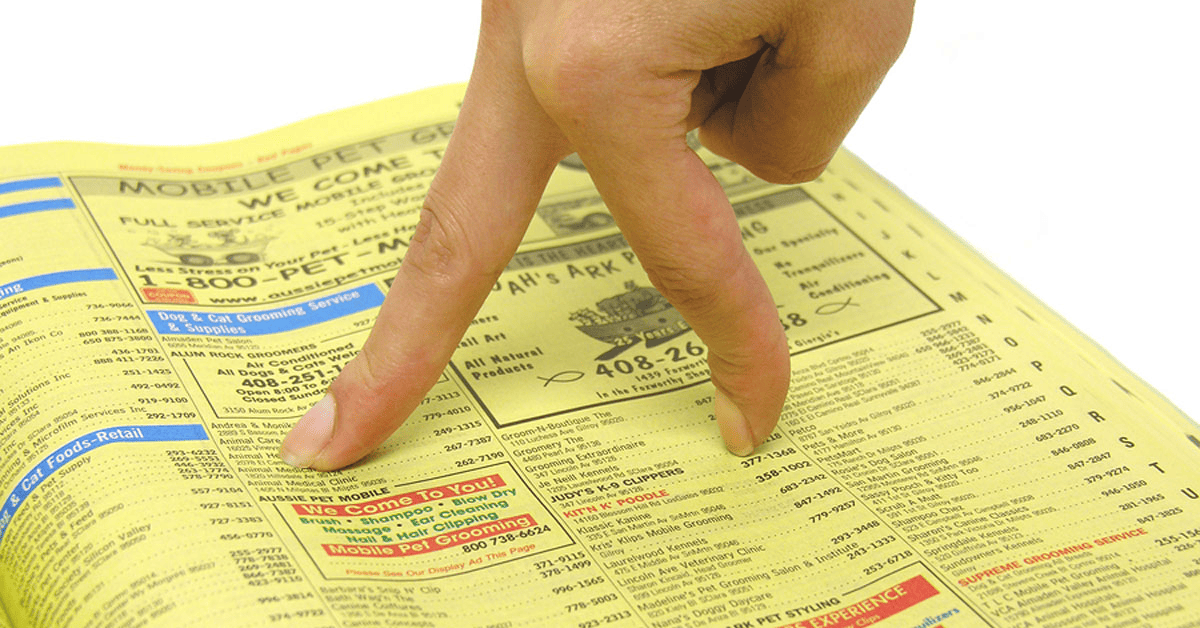 Now: Local SEO
In 2019, the humble phone book is no longer the top dog when it comes to local search. Today, people turn to search engines to find the same piece of information about a business. And instead of having to turn to a category and sift through all the business names neatly listed in alphabetical order, users simply type the service they want in their search engines — and the results are delivered in order of relevance, rather than in alphabetical order.
Small business owners are starting to realize the importance of local SEO, a marketing strategy that enables businesses to promote their products and services to local customers. It involves a combination of content creation, website optimization, backlink building — and a lot of patience. A Google study found that 80% of customers used search engines to find local information. This means that if your business isn't optimized for local search, you may be missing out on opportunities to reach your potential customers. As a small business, you want to show up as the most relevant result — or at the very least, on page one.
2. Static advertising
Then: Print ads
Affluence and changes in mass communication during the 1980s shaped the marketing industry and influenced the development of large ad agencies. Despite the meteoric rise of TV advertising, print ads continued to be the standard format for creative advertising, with advertisers using physically printed media such as magazines and newspapers to reach customers and prospects.
Flipping through 35-year-old magazines today reminded me that, not too long ago, portable phones were awe-inspiring and aspirational to many people. And like the Radio Shack ad below, cell phone print ads were predominantly featured long-form copy with a focus on technical product features and price.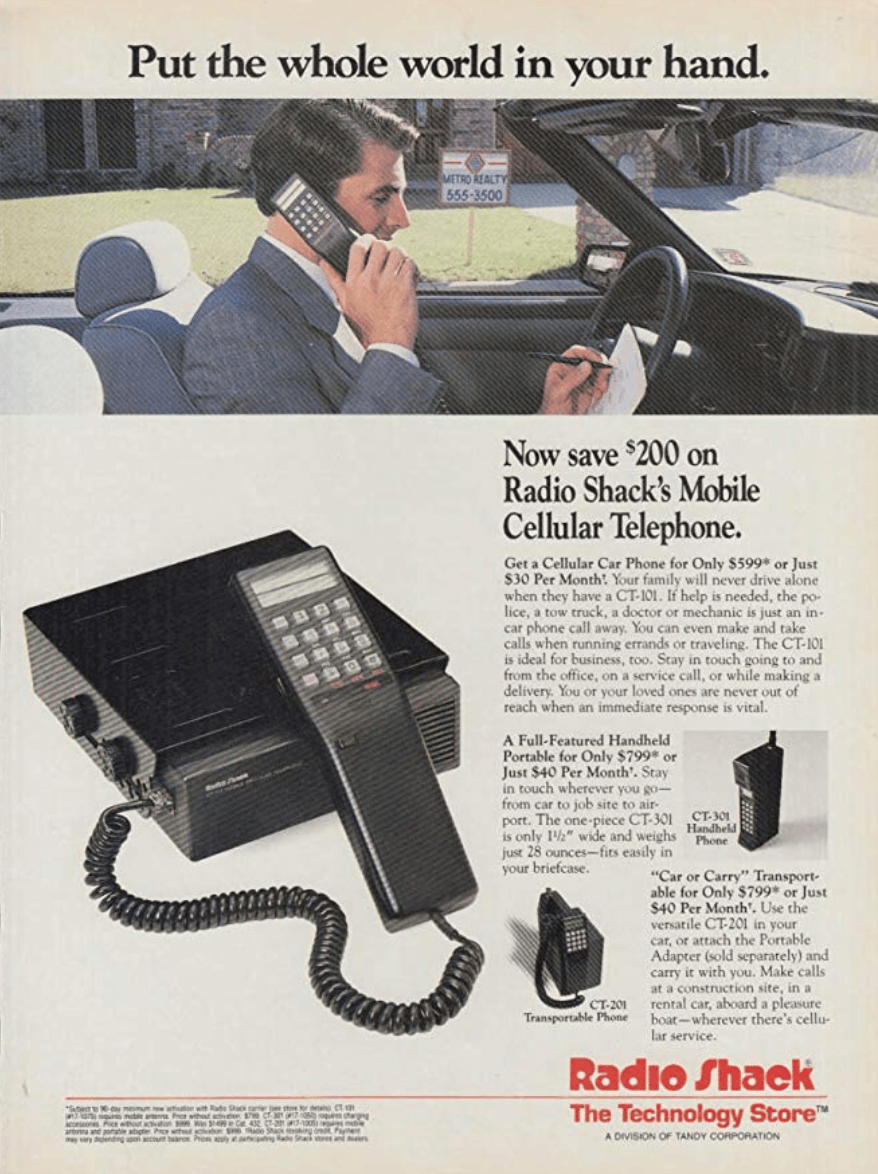 Now: Digital ads
Print ads are still around. But as more advertising dollars are allocated to digital outlets, print advertising is seen as an expensive and untrackable media format. Today, advertisers are using digital media such as banner ads, social media ads, and mobile ads to reach the same target audiences. And just like cell phones, the length of copy is also shrinking, not only due to the limited spatial requirements of today's digital platforms but the declining attention spans of humans today.
The modern small business owner can now be very specific with their digital ad messaging and reduce ad spend by targeting the right audiences at the right time on platforms like Facebook and Google. And with the help of a marketing autopilot solution like Autopilot, you can even increase the conversion rate of your Google Ads by running an AB split test on two variations of the same ad set in order to see which one would resonate better with your audience — something that would not have been possible with print ads!
3. Commercials
Then: TV ads
In between episodes of The A-Team and Dynasty, TV viewers in the 80s were subjected to ad breaks featuring cheesy jingles, DayGlo wardrobes, and the odd cringe-worthy dance montage. They were also exposed to infomercials, which were 30-minute commercials that appeared as news or informational programming to promote products.
A new form of electronic advertising called direct-response home shopping also developed in the 80s. We saw the likes of cable networks such as the Home Shopping Network sell seemingly discounted goods directly to viewers who would then phone in to place their orders to telephone operators.
Today, TV ads are still around but the playing field has gotten much tighter. And given that viewers are turning their backs on the silver screen in the living room and spending more time watching streaming services, it doesn't make sense for small businesses to be investing their limited advertising budget on TV advertising today.
Now: Online video advertising
According to new research by eMarketer, 2019 marks the first year where US consumers will spend more time using their mobile devices than watching TV, with smartphone use dominating that time spent.
Additionally, video has become such a natural and accepted part of the Internet experience that advertisers use it to quickly engage with their intended audience. While well-designed logos and eye-catching Facebook ads can be effective in attracting initial attention, video ads generally offer small businesses the unparalleled opportunity to connect with their audience on a deeper level right from the beginning.
These days, your small business can advertise with a video on channels like YouTube and Facebook to a highly targeted audience without spending the big bucks like TV advertising commands. In fact, we did recently with our "Make the Switch" YouTube campaign.
4. Lead generation
Then: Cold calling
In the 1980s, sales were a completely different ballgame. A typical sales team was individually-driven; each salesperson was responsible for their sales, there was no easy collaboration or sharing, and tools such as emails and smartphones didn't exist. Information was recorded and filed manually and data on your prospect was often difficult to find — indeed, CRM solutions such as Pipedrive and Salesforce did not exist.
Sales were also not strategic. A typical sales person's day was spent cold calling or knocking on doors in order to generate leads. If you were a smooth talker, presented well, and had a visible and in-demand product, you could usually get through the door — but the actual close took hard work.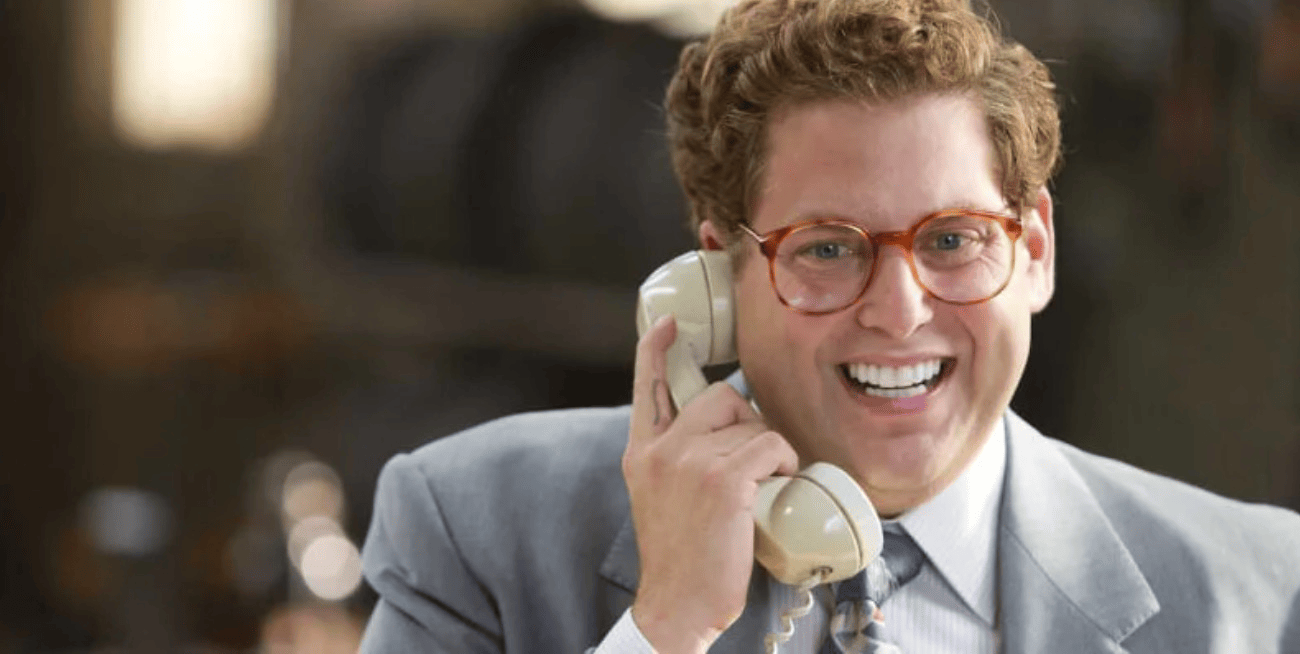 Now: Multi-channel marketing
If your small business is still doing cold calling like it's 1987, you may as well not do it at all.
Thanks to the prevalence of "do not call" registers and more caller ID phone screening, cold calling has become a thing of the past. Your prospects are also getting better at avoiding incoming phone calls, especially if they happen to be millennials (Wall Street Journal).
Our lead generation efforts have also improved since the years of pavement pounding and cold calling. Today, lead generation spans across multiple touchpoints, from mobile landing pages and blogs to webinars and events - you can even use your chat interactions with your prospects as an effective way to generate and qualify leads!
Plus, we can now really finely tune our target audience. By taking advantage of marketing automation technology to uncover data about your audience and personalization to target your communication, you can make sure your message is being seen by your ideal customer at the right time and right place — as opposed to an annoying phone call right in the middle of dinner.
5. You've got mail
Then: Direct mail
Direct mail was huge in the 80s. As small businesses and marketers searched for ways to segment the mass market, direct mail proved to be an effective tool to reach out to customers. We saw a steady rise of brightly-colored catalogs, glossy flyers, and generic letters beginning with "Dear Friend" stuffed inside envelopes filled with coupons and free trial offers.
Today, most people barely look at junk mail anymore. Maybe, if it's eye-catching or if it happens to be a postcard about a sale for something you're already interested in — but chances are they end up in the recycling bin.
In saying that, direct mail isn't quite dead yet. According to the CMO Council, direct mail remains one of the most powerful communication channels in terms of open rates and conversions. Of the $42 billion in direct marketing spend in the US, direct mail remains the #1 channel, making it bigger than search and display combined! And while all that sounds good on paper (pardon the pun), your small business must still consider the costs associated with procuring a targeted list, printing, and postage. The good news for businesses today is that you can automate the sending of direct mail, thanks to Autopilot's Lob integration.
Now: Email marketing
In 2019, email marketing continues to be the powerhouse it's always been. Smart marketers and business owners are leaning on email as an integral component for customer acquisition and retention — and for good reason. For every $1 spent on email marketing, business owners can expect an average return of $32 (DMA).
But after several years of supposed lottery wins, phishing scams, and broken promises from Nigerian princes, is email still a worthwhile tactic for small business owners and marketers to pursue? The short answer is yes. When used correctly, email marketing can be incredibly cost-effective and powerful, not only to gain new sales, but also to nurture old leads and maintain relationships with existing customers.