November 14, 2019
The Newcastle Comedy Festival: managing and promoting events with Autopilot
If you've ever organized an event, you know that not everything runs to plan and that you have to face various challenges — especially if it's your first time.
Recently, we spoke with Andrew Milos, managing director of Big Dog Comedy and a novice-turned pro Autopilot user. Andrew had a vision: to bring comedy to his very own hometown, Newcastle in New South Wales. With this dream, he set out to orchestrate Newcastle's inaugural comedy festival in May this year.
Although Andrew has curated over 56 shows in the Hunter Region through Big Dog Comedy since 2017, this was his first time organizing a comedy festival. And he knew that organizing one would involve a lot of work — and that there was nothing funny about a poorly organized comedy event. There were thousands of tiny details to keep track of, venues that could not remain cold and empty, and a handful of stakeholders to keep satisfied: performers, audiences, local government officials, staff, and venue managers, just to name a few.
Little did he know that his dream would turn into a roaring success with 18 out of 22 shows being completely sold out, including the Opening Gala which was held at the 1,500-seat Civic Theatre.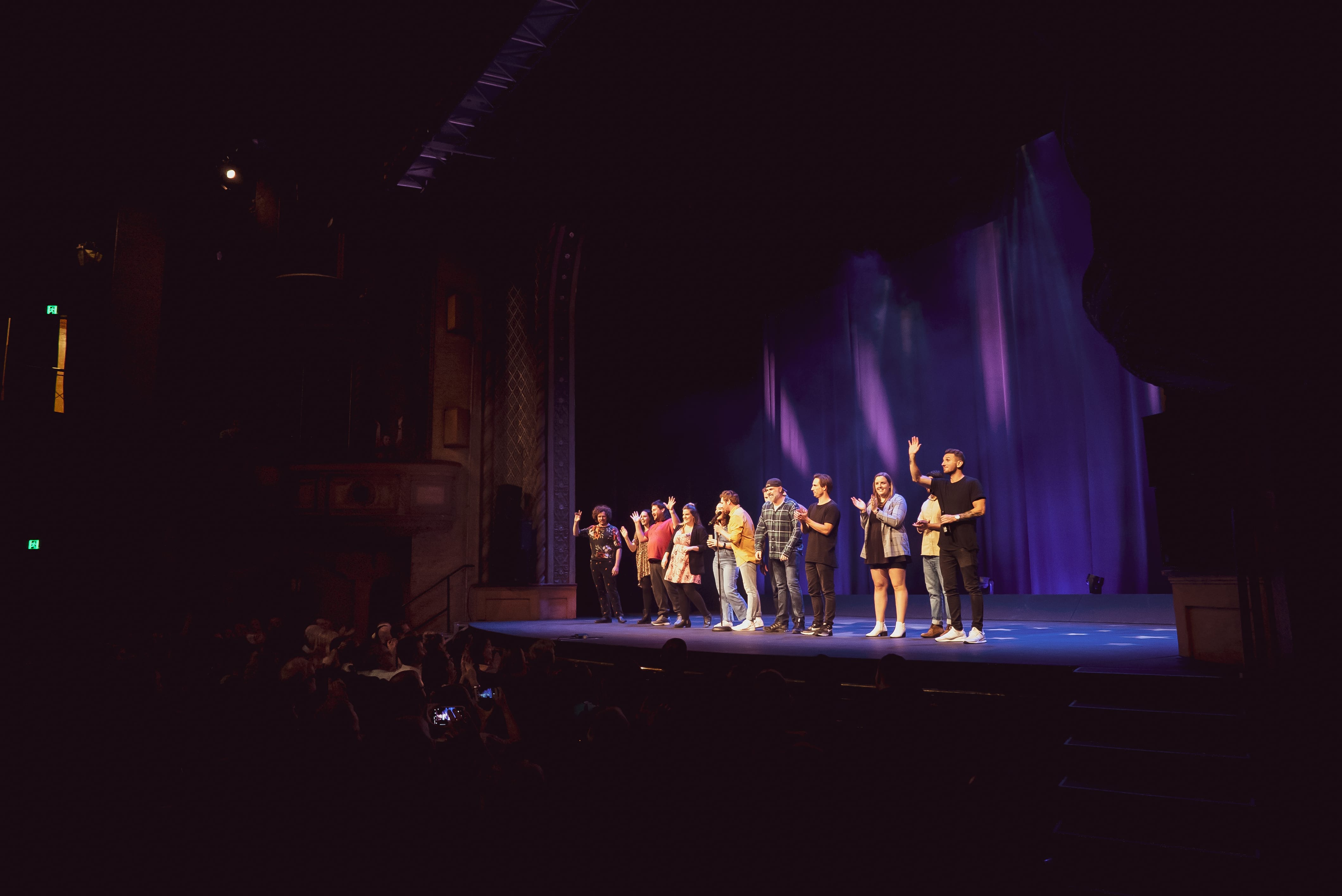 Read on to find out how he pulled it off!
The Newcastle Comedy Festival
Achieving overwhelming success, the inaugural Newcastle Comedy Festival ran for three days, drawing crowds from all over the Hunter Region in addition to interstate visitors.
So, what elements contributed to this festival's success? Andrew credits several factors, including a team that shared the same deep passion for comedy and ongoing support from the City of Newcastle, the community, and family and friends. During the planning stages, Andrew also collaborated with fellow comedians, asking them to provide feedback on the sort of elements that contributed to a great event. In particular, he asked the comedians to describe what the perfect comedy festival experience looked like, not just for fans but also for comics. With that input, Andrew created a model that enabled him to build a quality line-up that featured Big Dog regulars such as Gen Fricker and Aaron Gocs, national celebrities like Tommy Little, and home-grown talent such as Cam James.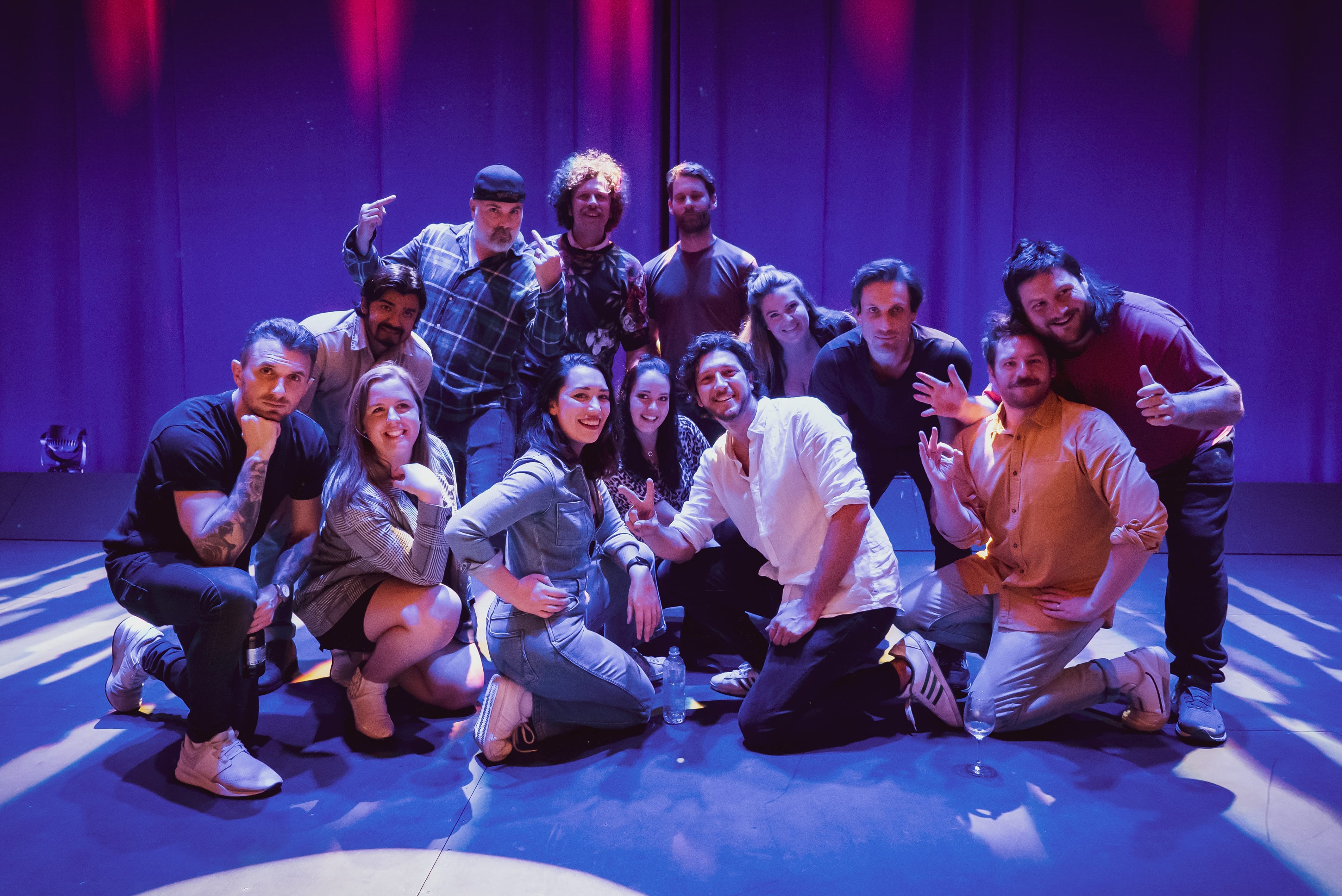 During our chat, Andrew happily shared some of the lessons learned while planning this event. He also took the time to guide us through the steps he took to organize the event and the crucial role Autopilot played in ensuring success. Through the use of Autopilot, Andrew was not only able to produce an effective event marketing workflow, he was also able to raise awareness of the event and manage attendees — despite the fact that he was new to marketing automation.
Step 1: Define your event's objective
Before you start planning any kind of event, the first thing you must do is define your event's purpose and objectives. All too often, many people dive right into planning without even considering this crucial bit of information. When determining the goals behind your event, you must ask yourself:
Why are you having this event?
Who are you inviting to this event?
What are the key things you want an attendee to walk away with?
How will you measure the success of the event?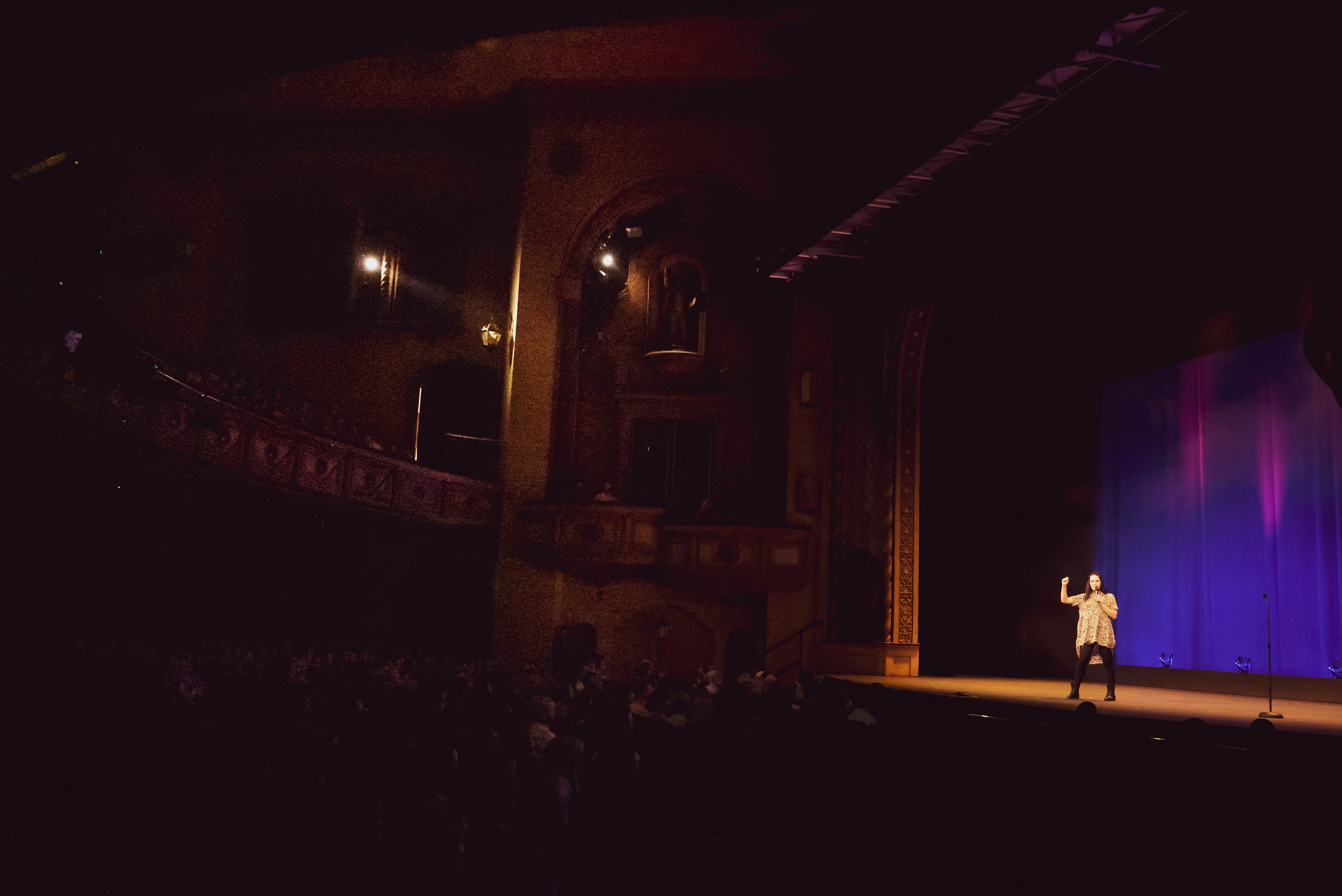 As a veteran of the local comedy scene, Andrew realized that there was an untapped market for comedy in Newcastle. "Newcastle's such a beautiful breeding ground for art," Andrew explains. "We've had so many amazing bands, artists, and comedians that have come through this town I've been running rooms for nearly 3 years now and I've noticed attendance was going up. Comedians were also wanting to return to Newcastle. As the rooms started to grow, I thought [a large-scale comedy festival] could work."
Step 2: Find the optimal time to run the event
The second step involved in organizing the festival was to find the right time to host it; this involved identifying which dates were most likely to bring in the most attendees, taking into account seasonal factors such as holidays, weather, and potential clashes with other events. This was not an easy feat due to the already jam-packed comedy calendar, according to Andrew. "I knew I had to get the date right, but even that was hard. You've got Adelaide and Perth in January and February; you've got Melbourne in March and April, then you've got Sydney in April and May," Andrew explains. "You couldn't do anything before those events. And if you do it outside of that, the comedians' new shows wouldn't be ready."
In the end, Andrew identified late-May as the optimal time to host the Newcastle Comedy Festival. Why? By the time comedians arrived in Newcastle with their shows, they would've already honed their material to a fine edge in Sydney. "Newcastle was going to get the best iteration of that show because it's been so ridiculously molded into a package that was ready for the consumer," says Andrew.
Step 3: Build a team that shares your vision for the event
Although many event planners work independently — and with great success — it's important to understand the value of a well-formed functional team. Events such as comedy festivals are often done in teams because this is the most efficient and collaborative way of working. According to Andrew, a team member should be empowered, trusted, and respected enough to work on their own under a common goal and then brought together to bask in the mutual success of the team. "I surrounded myself with people who were like-minded, who knew this was a new and fresh thing that was untapped," explains Andrew. "This included people like sound technicians, graphic designers, videographers, and the comedians themselves."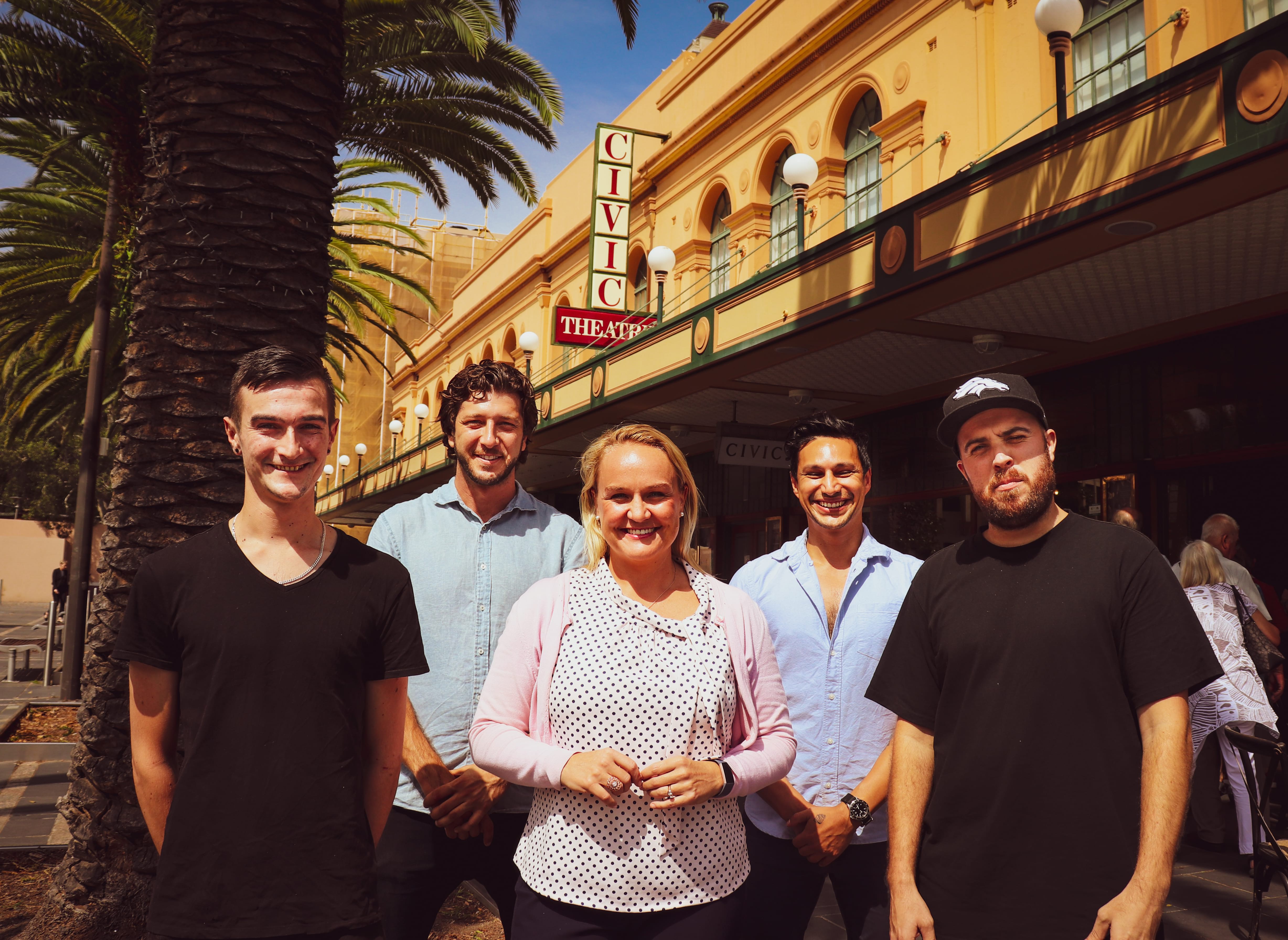 Step 4: Promote your event
Andrew understood that hosting a truly great comedy festival involved considering how each marketing channel could be used to promote or support the event. Multi-channel marketing is all about connecting with customers in the right place; it's a strategy that can improve your marketing results everywhere you have a brand presence. This means utilizing a variety of marketing channels (for example, email, text messaging, social media, in-app messaging) to connect with people at different points in their decision-making process. The key is context: were potential attendees in the office or at home? Were they on their desktop computers or their smartphones?
Andrew identified Facebook as an effective channel to raise brand awareness, using the festival's official page to generate buzz via regular event updates and snippets of participating comedians' live acts. Andrew also understood that using a single channel to communicate his message to customers was not efficient, especially since not all potential attendees were active on Facebook. "To promote the festival, we did everything we possibly could. We hit up media outlets, we cold-called people — I even hung up posters," explains Andrew. "We used Autopilot for our email marketing and our website promotion as well."
On the day the website was launched, the Newcastle Comedy Festival received over 20,000 visits ("I think that's pretty crazy"). To drive engagement on the website, Andrew used Autopilot's Headsup integration to display pop-up messages to visitors. "People could also purchase tickets via these messages and get more information about the shows, which was great."
Using Autopilot, Andrew then crafted an email marketing campaign to further encourage these visitors to take action. "One of the emails had a crazy opening rate of 75%, which was pretty good. And in the week leading up to the festival, we got a huge jump in ticket sales via our email journey featuring shows that had clips of the comedians performing. People would be opening these emails and purchasing tickets straight away based on that content. Overall, our click-through rates were over 25%."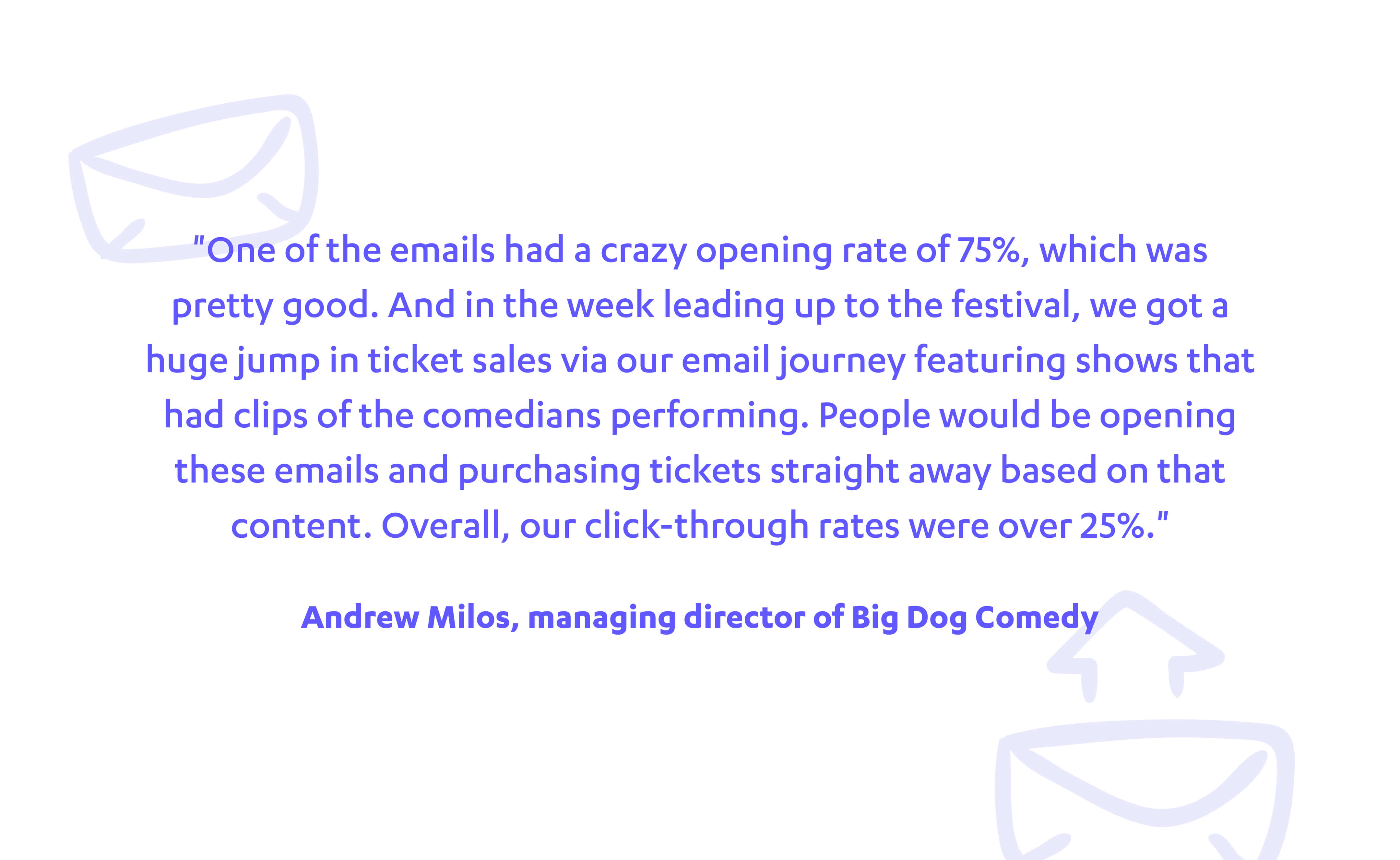 Step 5: Remind people to show up
By this stage, most of the hard work is done. However, Andrew still needed to make sure that people will show up at the comedy festival. For comedians, there's nothing worse about going on stage to perform in front of… empty seats. And according to The Balance Small Business, the no-show rate for ticketed events is typically around 2%; there are several possible reasons why people don't attend events, including illnesses, work commitments, and forgetfulness.
Although not much can be done regarding people falling sick or having a very demanding boss, having an event reminder strategy can help reduce the likelihood of people not turning up to the shows. In this case, Andrew used Autopilot's Time Trigger to set an event reminder closer to the date, configuring it to send automated reminders regarding shows that still had seats available for purchase.
Step 6: Record and analyze customer behavior for future events
As this was the first event of its kind in Newcastle, Andrew knew that tapping on customer sentiment from day one was crucial for the success of future events. For that reason, Andrew gathered a collection of feedback via testimonials, photos, and social media posts during the event, right until the curtains closed on the final day.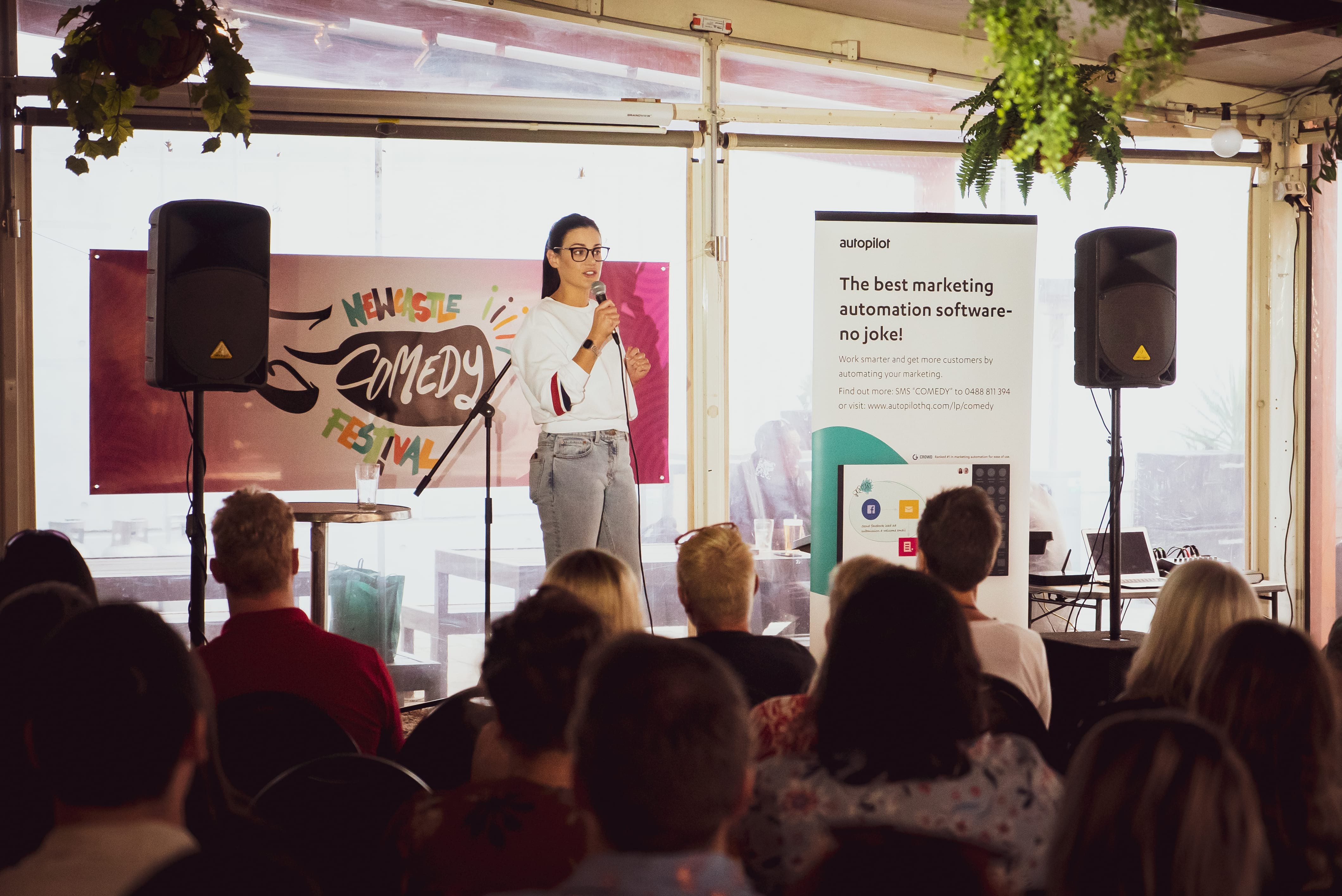 Andrew also took advantage of Autopilot's tracking capabilities to gather further feedback on his customer's behaviors and actions. For example, Autopilot's website tracker allowed Andrew to monitor visitors to the page and see which pages were garnering the most engagement. Seeing which emails received the highest amount of opens and link clicks provided insights on what sort of content people were resonating with the most, and which comedians they were most interested in seeing.
Having access to such valuable customer data meant that a considerable chunk of next year's marketing work had been done already. Now that Andrew is able to set himself up for future event success, the next challenge for him would be to maintain the same high standards of this year's festival — or work towards pushing the bar higher.
Use Autopilot to drive event success
Due to its success this year, the Newcastle Comedy Festival is set to return in 2020 — with the potential to expand the festival format to a full week to satisfy ticketing demands.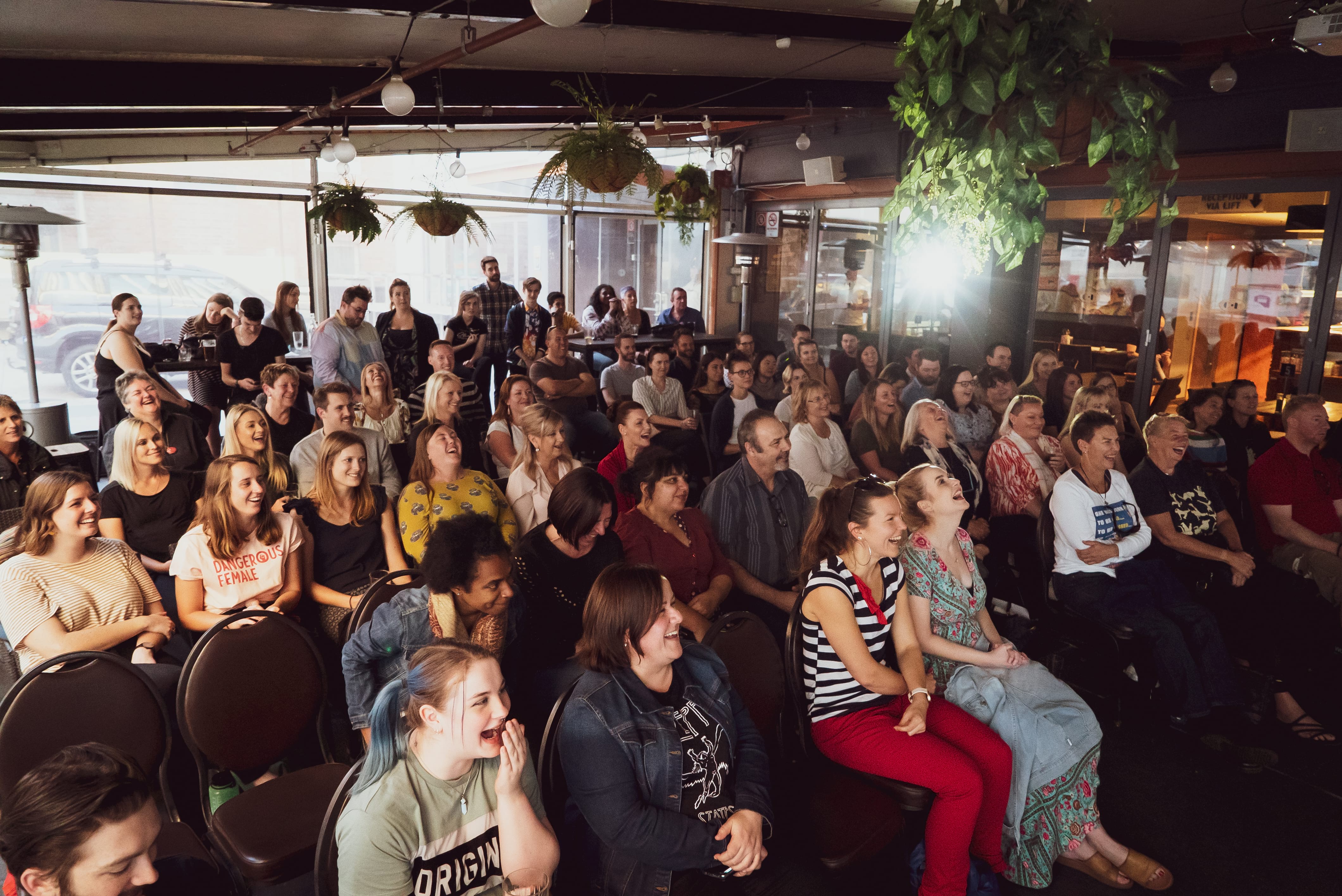 "I couldn't be more proud of what I've done," exclaims Andrew. "The Gala Night was incredible. 1,500 seats at the Civic Theatre and every seat was taken. It was probably the best night of my life and Autopilot helped out so much with getting the word out there. I am really happy and I can't wait to do it again."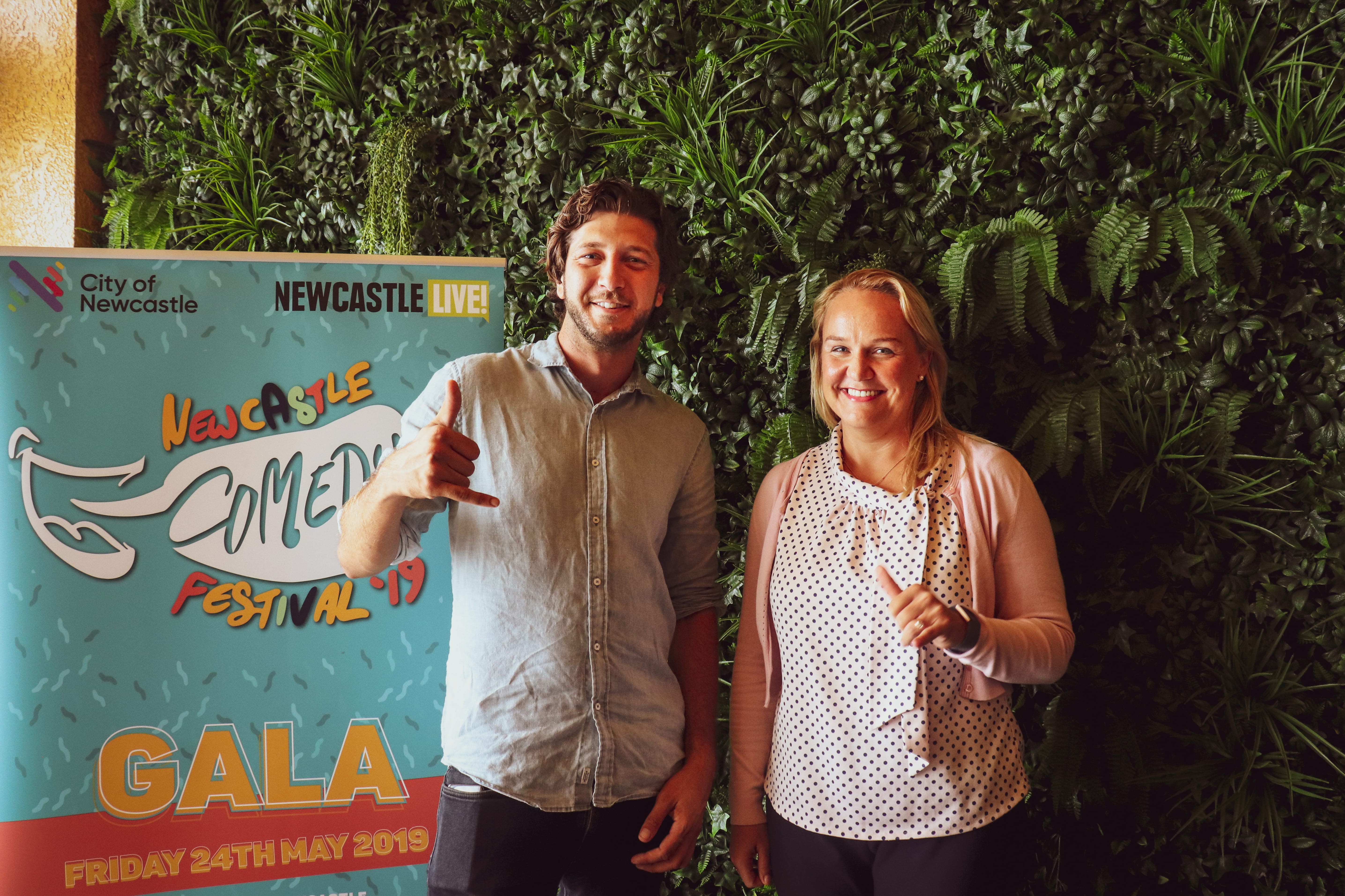 Disclaimer
Autopilot was a proud sponsor of the Newcastle Comedy Festival this year. As a matter of fact, we set up the following SMS journey to teach attendees how they can capture and convert new leads, send personalized messages to customers on multiple channels, and design and implement a memorable customer experience from just one SMS.
Find out how this journey works in more detail.
All photos taken by Grant Gibbins.