July 23, 2019
The evolution of search and customer intent
If you're relying purely on demographics to segment your customers, you risk missing a substantial amount of potential customers. Why? Because demographics, as useful as they are, rarely tell you everything about your customer. In fact, understanding customer intent allows you to find out more about your customer — and is much more powerful than using demographics alone.
In recent years, savvy marketers and SEO specialists have used their understanding of customer intent to deliver rich, insightful search results to their potential customers. But, as we know, customer expectations are changing. And today, our customers are expecting brands to not only meet their needs but anticipate them throughout their purchase journeys.
And as the concept of intent continues to evolve, so too will the technology and solutions available to marketers. In this article, we discuss the 3 key ways in which search can help marketers promote their brands while customer expectations continue to evolve.
Be readily available
As search evolves, you must continue to look for new ways to make yourself known to customers. An excellent place to start is by considering the context in which your customers are conducting their searches — and allowing yourself to be there.
For example, 89% of Australians own a smartphone compared with 76% who own a laptop and 52% who own a desktop (Deloitte). Essentially, smartphones are now the primary means of accessing the Internet in Australia. For marketers, this presents more opportunities than ever to be there for Australian customers as they whip out their smartphones to communicate, browse, and research throughout their day.
Let's pretend we have a 34-year-old accountant in Sydney, who fancies herself as a competent home cook. The accountant, whose name is Joan, decided to have a go at making her own sourdough bread after visiting the famous Tartine bakery in San Francisco — and falling in love with their signature country sourdough bread. Joan uses search to research basic sourdough recipes as well as the tools required to make her carb-loaded dreams happen.
Joan begins her journey browsing recipe blogs and watching YouTube tutorials on how to fold a hydrated dough. She then uses search to find a website where she could then purchase all her various flours and another site that offered all the equipment she needed such as proofing baskets, dough scrapers, a kitchen thermometer, and a deep tub for mixing her dough.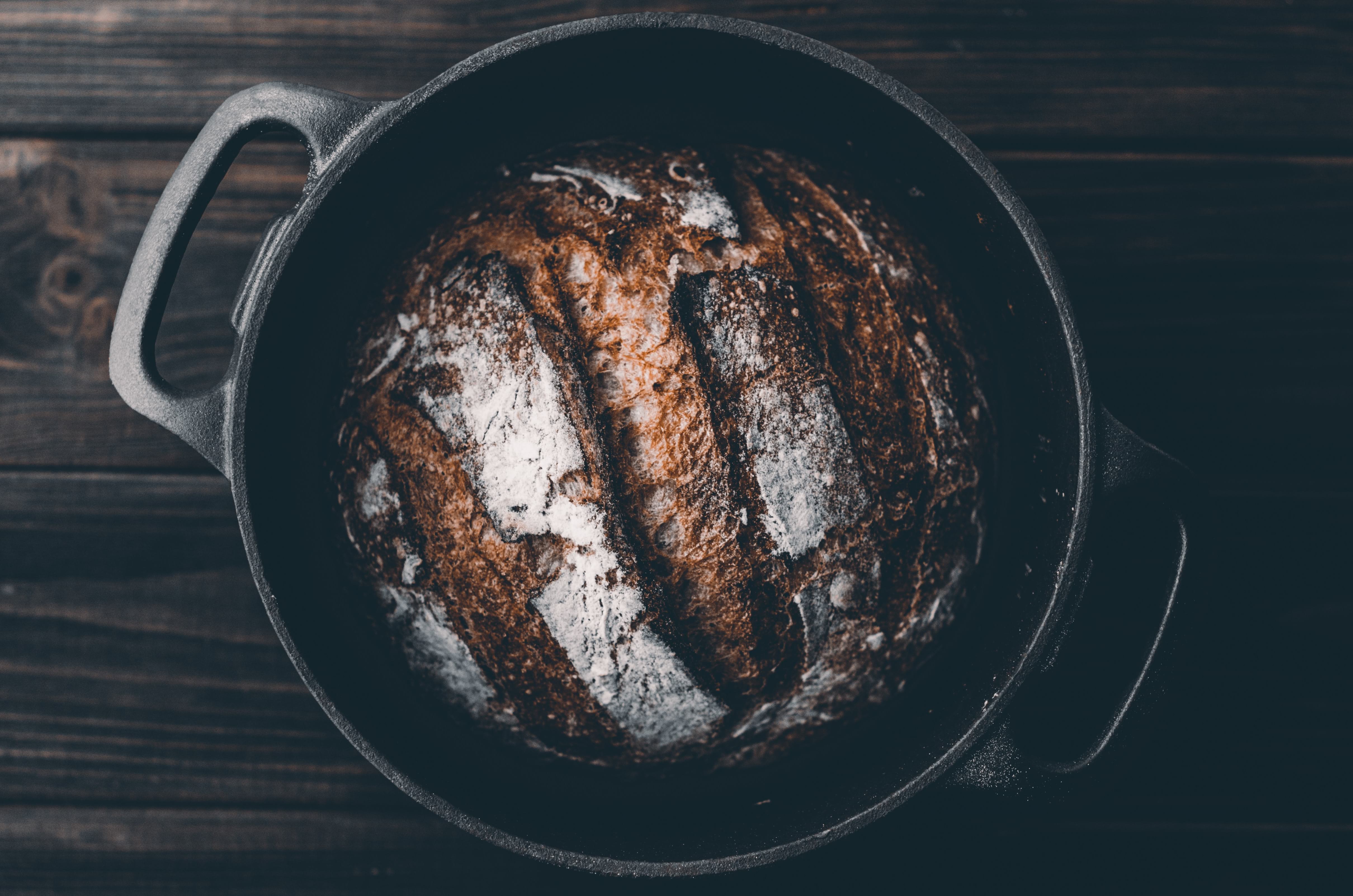 The sourdough loaf that Joan wishes to replicate
From the moment Joan started her research on how to make sourdough bread to the moment she bought all her equipment, various brands were given multiple opportunities to assist her with her research — and ultimately earn her consideration by being available.
Be engaging and useful
Being there for your customers is just the first step. The next step involves finding creative ways to be useful for them in their moments of need. Today, customers are expecting a lot more from brands; they are expecting you to be a mind-reader and are increasingly demanding relevant content and recommendations.
Creating engaging and useful content involves, first and foremost, identifying the right format. According to a Kantar and Google study, content with more components tend to deliver greater results than content that is more minimalist in nature. The same study also found that 77% of consumers believe that images and visuals are important when searching and shopping online.
Home Depot is a great example of a brand that understood the importance of intent and choosing the right format to reach their audience. After discovering that many of their customers were using their phone to look up search terms such as "how to tile a bathroom floor" and "how to replace a bathtub faucet" on YouTube, they decided to become more useful during those critical micro-moments. Their plan involved executing a content marketing strategy featuring a series of "how to" videos on YouTube. Today, the collection comprises hundreds of videos, with the top 3 videos attracting more than 2 million views — and counting.
An example of a Home Depot "how to" video
Meet and engage with your customers at scale
Our customers are now used to moving seamlessly between channels and platforms; your typical customer can be conducting their research on a desktop at work and furiously tapping away on their smartphones a few hours later as they're heading home on the train. The number of touchpoints encountered will only increase as customer journeys become more complicated, making it harder for brands to successfully scale — and be available, useful, and engaging during those pivotal moments in the customer journey.
For this reason, marketers must have a holistic view of their customers — and with marketing automation, this is easily made possible. Marketing automation helps marketers understand the full customer journey across various channels and devices, a process known as multi-channel marketing. Being in so many places at once sounds unfathomable but marketing automation actually makes this possible. How? By capturing and measuring these micro-moments using either a simple website tracking code to assess customer engagement, retargeting hot leads using Facebook retargeting (see journey below), or a visual dashboard capturing key stats such as top performing emails and journey insights.
Thanks to marketing automation, marketers can now gain valuable insights across multiple channels to deliver better experiences — and at scale too.
Search is evolving — and your marketing strategy must evolve too
The search landscape is changing fast and brands that aren't willing to be agile and adapt to these conditions will be left behind. By keeping up to date with (and taking advantage of) new technology, you are in a stronger position to better understand your customers' intent and turn engagement into insights.