November 25, 2019
Small business marketing trends 2020
In today's fast-paced world, marketing trends can change in the blink of an eye. Marketing strategies that were incredibly popular in previous years are now being pushed aside (telemarketing, anyone?). With marketing automation, personalization, voice search, and content marketing dominating the digital marketing space, it's crucial for your small business to prepare for shifts in marketing trends in the lead-up to 2020.
Given that there are currently 30 million small businesses in the United States (SBA Office of Advocacy), the competition is fierce. But if you pay attention to the latest marketing trends, you'll hold a distinct advantage over your competitors — and it'll be easier for your small business to drive sales, offer better customer service, and operate more efficiently.
Here are 7 marketing trends your small business should anticipate for 2020.
The growth of automation software
Artificial intelligence (AI) and related automation technologies were once considered not compatible or too expensive for small businesses to implement. In many industries, there was also the perception that marketing automation software was only for big brands because it was too complicated for small-to-medium (SMB) owners to understand. This isn't the case anymore and certainly won't be in 2020. The evolution of AI, through education, has resulted in SMBs realizing that there were marketing automation solutions in the marketplace that were not only affordable, but also easy to use and offered measurable benefits. As a result, marketing automation software has become a viable option for small businesses wanting to save time on menial tasks and day-to-day processes such as data entry, accounting, customer service, and email marketing.
In 2020, we're likely to see AI-enabled apps and software filter down to small businesses — and the small businesses that are quick to climb on board will be better able to compete with larger companies. Additionally, the growth of automation is likely to create new business opportunities that will interest solo entrepreneurs and agencies that exist to solve problems for customers.
Content will continue to be king
We've all heard the phrase "content is king" a tad too many times now, but the reality is that content will continue to reign in 2020. The key difference is that quality will take precedence over quantity. If your small business is regularly churning out content by posting blog posts for the sake of posting or sending emails every single day, your audience engagement rate is likely to nosedive. It's completely fine if you don't have something to post every day — the whole point of having a content strategy is to attract, inform, and engage your audience with quality content, not to annoy them with spacing-filling junk content.
Additionally, your customers will be keeping an eye out for more diverse content. While it's important not to lose sight of regular blogging cadences, you should also consider producing other forms of written material such as thought leadership pieces or whitepapers — they are excellent ways to boost brand visibility and keep the SEO gods happy. You should also think about creating more interactive content assets such as quizzes and videos, if appropriate to your brand and audience.
Personalization will become more relevant than ever
Despite the rising prevalence of automation software in this ever-expanding digital landscape, customers still want to be able to relate to a brand. As automation continues to grow well into 2020, it's vital that you don't forget to connect with your customers.
In recent years, content personalization has been an essential part of any marketing strategy — and it will be more relevant in 2020. Generic email blasts to your entire subscriber list won't cut it in 2020. Instead, highly personalized communications based on your audience segments will outperform generic mass email blasts by a long way. We suggest segmenting your email lists into categories (for example, demographic factors such as age, income, location) and studying their past behaviors (for example, previous purchasing history) to help you personalize each message. Remember, your goal here is to make your customers feel like they're being treated as an individual.
Prepare for the rise of mobile commerce
According to Statista, global e-commerce sales will grow to about $5 trillion within the next 4 years. And with e-commerce growing at rapid speeds each year, the rise of mobile commerce is imminent. In 2019, mobile commerce sales accounted for 44.7% of all e-commerce sales in the United States — that's an increase of 10% from 2017. If this trend continues to hold, it's expected that 54% of all e-commerce sales in the United States will come from mobile devices.
If you run an e-commerce business, what this means is that customers no longer need to be on their computers to buy something from your store — they are just as likely to be on the go as they are on the sofa or at work. It's time for your e-commerce business to take advantage of this. Ensuring that your website is optimized for mobile is just the first step — you will also need to consider building a mobile app that can help you drive mobile commerce sales. Why? According to eMarketer, customers that browsed e-commerce websites from a mobile app viewed 286% more products and added items to their cart at an 85% higher rate compared to mobile web browsers. Additionally, mobile apps happen to be more user-friendly than mobile browses, thus making it easier for your customers to browse your offerings and make the decision to purchase from a UI standpoint.''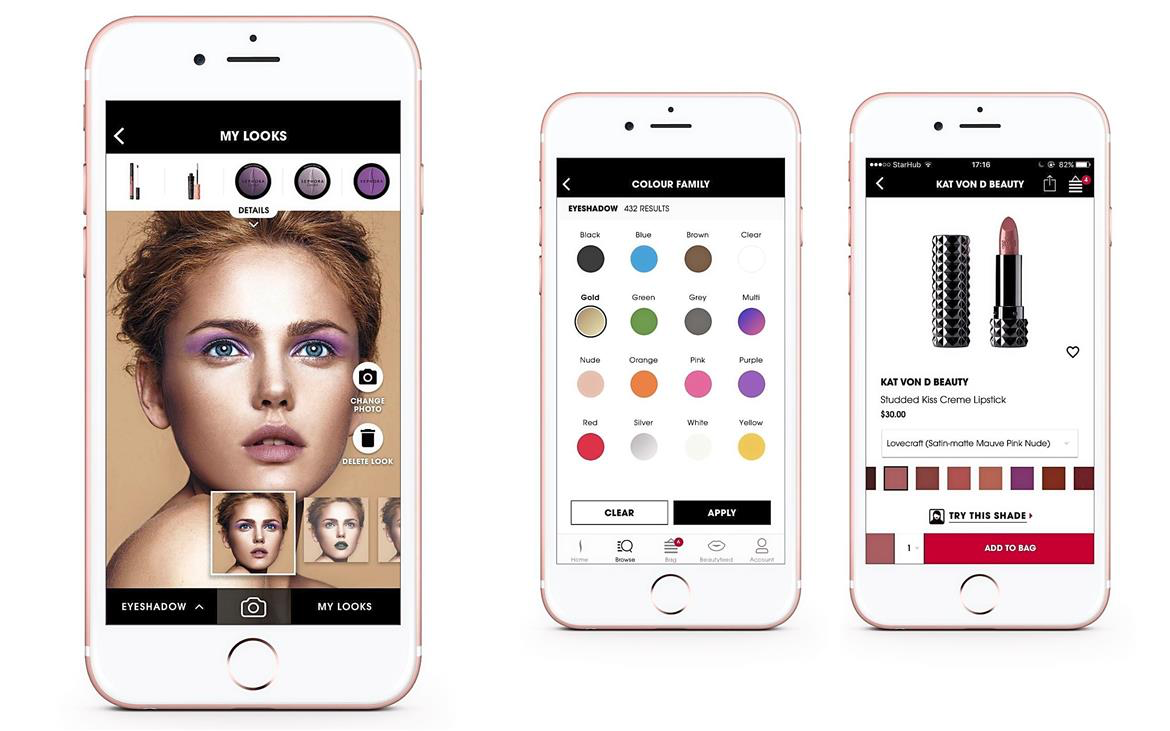 Your customers want to be connected immediately
Your customers don't want to call you if they need help. According to Forrester, 53% of Americans are likely to abandon their online purchase if they are unable to find a quick answer to their question. Furthermore, 73% of customers say that valuing their time is the most important thing a business can do to provide them with good online customer service.
In 2020, your customers will continue to favor online customer support over phone calls. After all, who has time to talk on the phone or wait in queue for 45 minutes? Real-time online chats allow your customer support team to handle queries and complaints quickly. Secondly, the growing use of AI in chat messaging technology provides small businesses with the ability to solve problems online before a human intervenes. For example, chat messaging platforms such as Intercom allow you to automatically route and qualify leads based on predetermined rules. And when you combine Intercom with Autopilot's visual marketing automation canvas, you can then bring those leads and users acquired through messaging into multi-channel campaigns.
In the example below, Autopilot customer Kitt uses Intercom to interact with and qualify leads who visit their website. Using Autopilot, the Kitt team is then able to score these leads based on their engagement with a series of educational emails, ensuring that only the most engaged leads are prioritized for follow-up.
Voice search is becoming a thing
The voice search revolution is set to alter how customers engage with businesses. In 2016, Gartner reported that almost a third of web browsing would be voice-activated by 2020. We're not surprised to see how web searching has evolved to this — after all, it's much easier to conduct a search with voice activation when driving or feeding a wailing baby. A PwC study found that 65% of 25-49-year-olds already speak to their voice-enabled devices at least once per day. Additionally, up to 43% of voice-enabled device owners are currently using their device to shop — a staggering 41% increase in 2018 alone (Narvar).
It's no surprise that experts are predicting that 2020 will be the year of voice search; more and more customers will be using voice to run search engine queries, find local businesses, make purchase decisions, and much more. This means that your small business will need to create a "voice" presence on your online channels. Doing this sooner rather than later will put your small business ahead of the curve while voice search is still in its growth stage.
5G is coming
Each generation of cellular technology has brought significant advances. As cellular technology has advanced through 4G, we have seen the rise of mobile apps, social media, and streaming video and audio. 5G promises to be an even bigger game-changer and 5G networks are likely to show up across the world in 2020, opening avenues as we've never seen before.
On average, 5G has the ability to push download speeds of about 1 Gbps. With this greater speed, comes the ability to move data faster, thus completely changing how your customers will interact with your small business on the Internet. Overall, 5G is expected to make interactions far more instantaneous — this will benefit small businesses so much because they can communicate and get things done so much faster.
Is your small business ready for 2020?
Marketing continues to evolve at warp speed. It is, therefore, imperative to adapt and evolve with new marketing trends to stay competitive and retain high-quality customers. While 2019 isn't quite over just yet, it's time to shift your 2020 vision towards the trends discussed in this article. By staying ahead of the competition and adopting some of these trends where possible, you can ensure your small business remains ahead of the game.