July 31, 2019
What the Tour de France taught us about digital transformation
The Tour de France is the biggest cycling race in the world — and undoubtedly the toughest too. Covering four countries in over three weeks, the Tour de France reaches an enormous global audience each year. This year, it attracted 12 million TV viewers for each of its 21 stages and 36 million viewers tuning in on digital platforms from across 190 countries. However, the Tour de France was never intended to be such a fixture in the sporting calendar.
Believe it or not, the Tour de France began as a content marketing campaign by L'Auto, a French cycling magazine. In 1903, L'Auto was at war with its rival Le Velo, the largest daily newspaper in France at the time. In order to combat declining circulation numbers, L'Auto decided to create a unique content event to be used to ramp up circulation numbers — and it worked.
Prior to the launch of Le Tour, L'Auto's circulation numbers were 25,000. By 1908, they were selling 250,000 newspapers — and driving Le Velo out of business in the process. Today, Le Tour is now known as Tour de France. Better still, it has become a testament to the benefits of digital transformation that an enduring sporting event can continue to innovate and push the boundaries of the digital fan experience.
Here are five lessons that today's marketers can learn from this 116-year-old tournament.
Leverage the power of data to work smarter
From stage 1 right through to the finish line on the Champs-Élysées, race data is constantly being received, analyzed, and interpreted. Before 2015, data collection during the Tour de France was an extremely manual and labor-intensive process with time checks and cyclist position often communicated by radio during the race.
Today, the Tour de France technical solution places GPS trackers on each bicycle to collect the real-time positioning of every single rider, sending them to TV broadcasters and fans via the Race Center app. Adding third-party data such as weather patterns, route details, and historical rider results provide extra context for the data. All data is then relayed to a big data analytics platform, which then combines different variables such as live speed, gradient, and altitude for predictive analysis.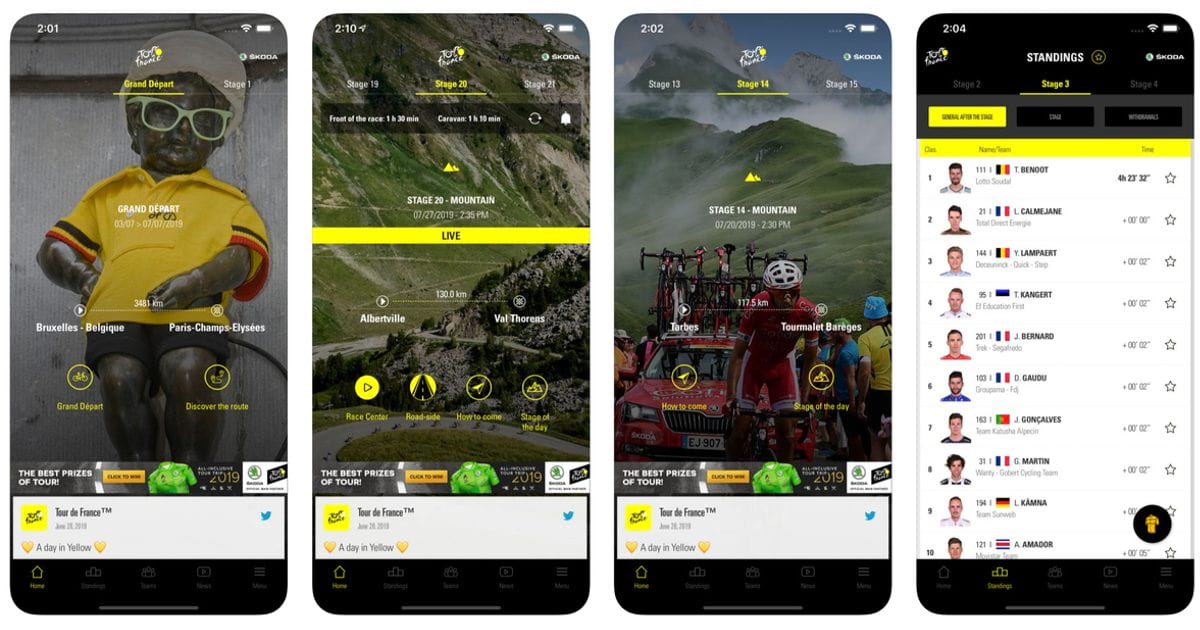 This data gives fans a greater insight into the race as it occurs, providing a better understanding of events. For example, there are intermediate sprints and climbs at each stage of the competition. With the data and models available today, fans can now get a breakdown of how certain things happened the way it did — how did a particular rider win despite not being the fastest or not starting in front — and what that means for the rest of the race.
Smart businesses have started to follow this lead by collecting data that generates real-time, actionable insights. For example, we're starting to see our customers take advantage of our Smart Dashboard feature to monitor the performance of their customer journeys and emails in real-time, allowing them to make smarter decisions quickly.
Learn how to tell engaging stories
Every brand needs a human touch — and telling stories and creating experiences are key to achieving this. We all know about the big players like Apple, Netflix, and IKEA, famous for making personalization accessible for everyone and underpinning their marketing strategies with a resonant human touch. In a similar vein, one of the reasons why the Tour de France attracts such a large and varied audience is because of its ability to tell compelling stories. And the staggering amount of data collected every second means that even the most fleeting tales won't go untold.
Data-driven storytelling is becoming crucial for brands that way to stay relevant in the digital age. The Tour de France is an excellent example of how effective storytelling can be — and they've been doing it since 1903. Back then, the Tour de France was created with the primary intention of selling more copies of the newspaper L'Auto. The simple strategy of recapping the previous day's race events saw circulation jump from 25,000 copies to half a million copies each day in 1923.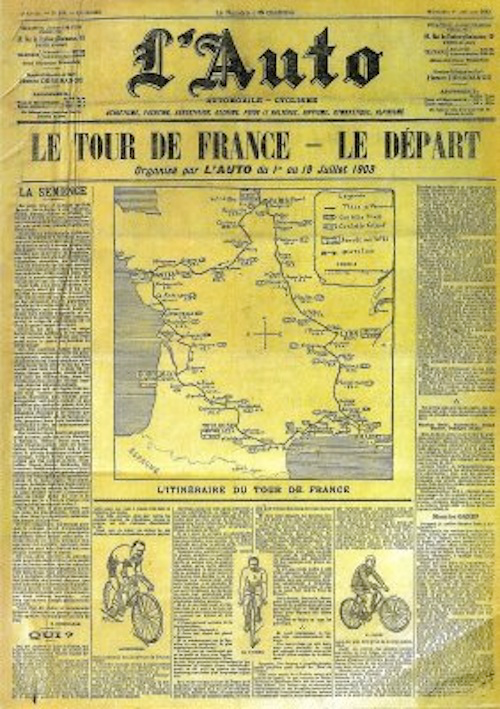 Today, the Tour de France is still a great example of how engaging stories can draw audiences in, drive conversations, and increase engagement. The only difference between now and back then is that today's stories are now powered by real-time data — and tournament organizers are using this data to predict real-time race events, create profiles of riders, and make viewers feel like they're standing curbside rather than sitting at home in front of the TV.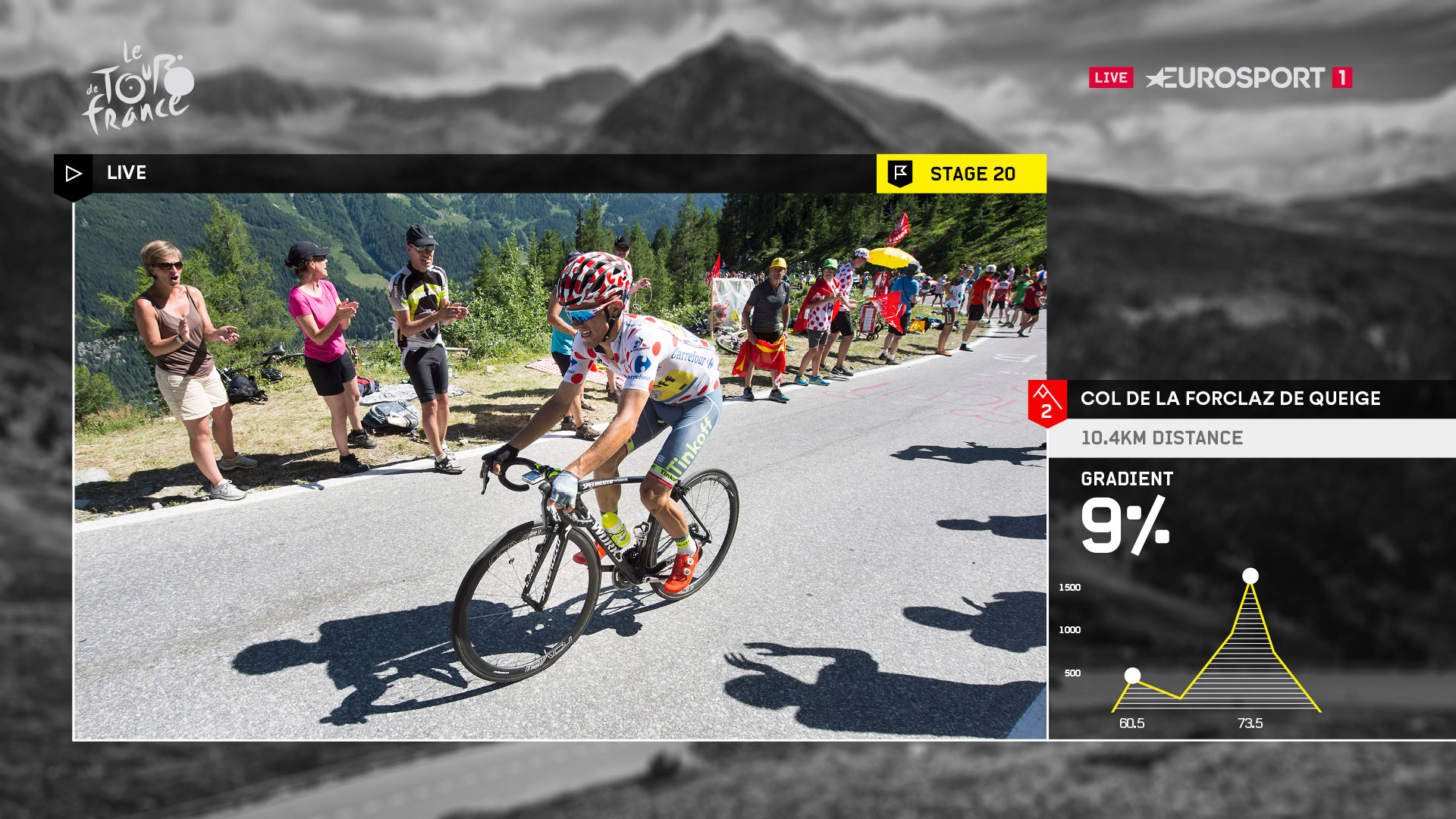 Take a multi-channel approach
Businesses that fail to combine all of their respective channels into a cohesive experience risk sending fickle customers scurrying to the nearest competitor. When used correctly, multi-channel marketing is much more than a buzzword casually used by philistine marketers looking to impress their CMO at weekly marketing meetings.
At the Tour de France, the data and information collected bleeds across all channels. Social, mobile, website, on the app, and on TV. The data visualizations that bring the race to life deliver an unparalleled viewing experience across every platform, ensuring that nobody misses out on all the action. When it comes to your business, a true multi-channel customer experience must take into account every customer interaction with your brand, regardless of channel.
For example, if a customer stumbles across your SaaS solution at a conference and expresses interest in signing up for a free trial, are you able to easily capture their name, email address, and cellphone number in a form so you could nurture them to purchase via SMS or a series of emails? Or will they simply walk away from the conference, fuelled by perhaps too much craft beer, completely forgetting your brand's name?
Focus on collaboration
Another attributor to the tournament's success is the level of collaboration that occurs during and in the lead-up to the event with partners and sponsors working closely together to ensure everything runs like clockwork.
The scale of operations involved in a massive event like the Tour de France means everyone must work towards a common goal, whether it's the drivers chauffeuring the teams around the French countryside, the medical team dealing with inevitable injuries caused by cycling all day for several weeks, or the caterers keeping everyone happily fed on croissants and jam during the event.
This level of collaboration means that a tournament like this is governed much like a successful business. Bringing teams together on the same page helps facilitate collaboration, encourages the flow of creativity, and reduces the dreaded silo effect that haunts many badly-managed organizations.
Adopt a long-term approach
Digital transformation is hard work — and won't happen overnight. It will comprise a complete overhaul in how your business will approach its long-term marketing strategy; it will also involve working out how to seamlessly connect the dots between creative and data, and determining the best way to measure campaign performance. But for digital marketing transformation to be successful, businesses must be willing to commit to it from the top down.
Ultimately, digital transformation is all about managing organizational cultural change in both mindsets and beliefs, which means people and culture. From then, you can start to think about adding new business models, processes, and technologies to the mix. And just like the cyclists completing the grueling journey up Alpe D'Huez, you must train hard, put your bike in the lowest gear, have a bit of patience, and pace yourself to the summit. If you do this, you too can climb the biggest mountains.
Towards the finish line
The Tour de France has been a great example of digital transformation, from its humble beginnings as a niche cycling publication to one of the most popular sporting tournaments on the planet. Today, the technology behind the Tour de France viewing experience is powered by data, which has evolved alongside the tournament's own transformation as a brand.